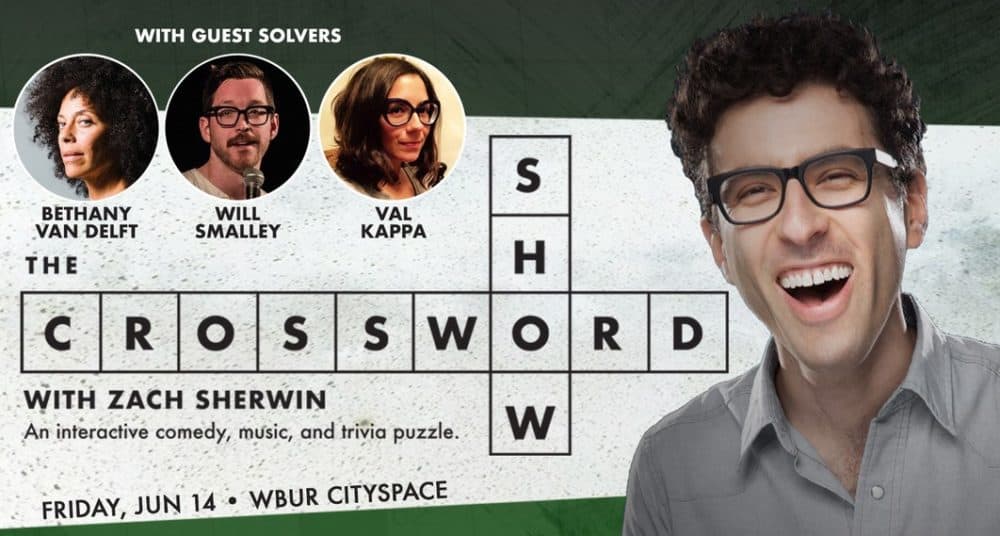 Time & Date
Friday, June 14, 2019, 7:00 pm
Doors open at 6:00 p.m.
Event Location
WBUR CitySpace 890 Commonwealth Ave Boston, MA 02215Open in Google Maps
Join host Zach Sherwin ("Crazy Ex-Girlfriend," "Epic Rap Battles of History") as three panelists (comedians Bethany Van Delft, Will Smalley and Val Kappa) solve a crossword live onstage, with the puzzle projected on a big screen so the crowd can follow the action. The clues are raps! There's comedy, trivia and quizzes! There's nothing like it!
Past solvers include comedians and musicians like Pete Holmes, Aparna Nancherla and Lisa Loeb.
For more information and tour dates, visit www.zachsherwin.com.