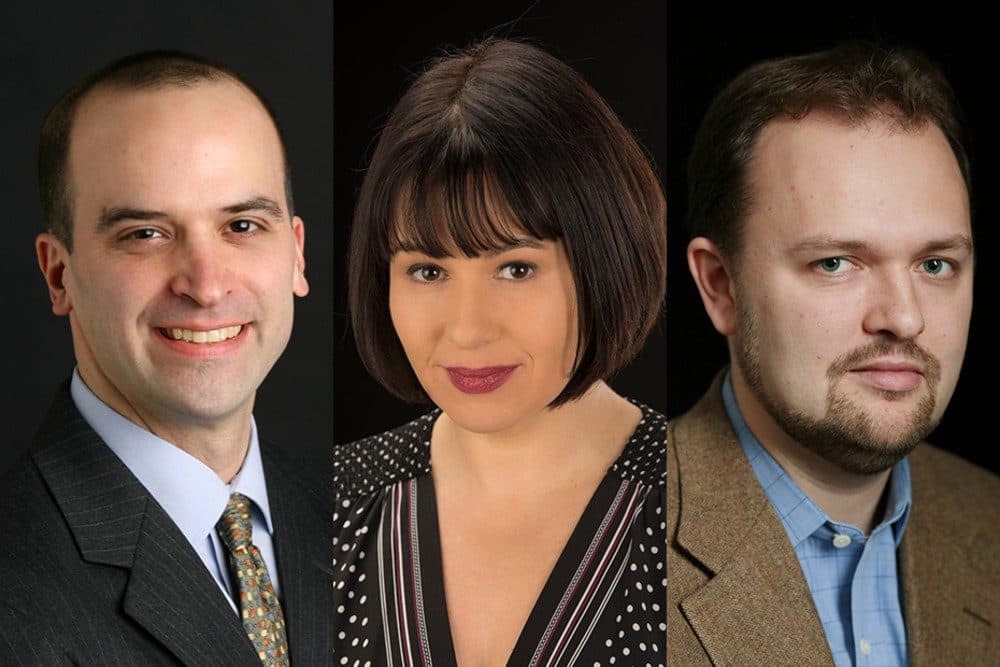 Time & Date
Wednesday, May 29, 2019, 6:30 pm
Doors open at 5:30 p.m.
Event Location
WBUR CitySpace 890 Commonwealth AvenueBoston, MA 02139Open in Google Maps
New York Times' opinion columnists David Leonhardt, Michelle Goldberg and Ross Douthat don't always see eye to eye. In The Times's Opinion pages and now in their weekly podcast, The Argument they weigh in on the big issues of the day with all their powers of persuasion.
Event in partnership with the New York Times.