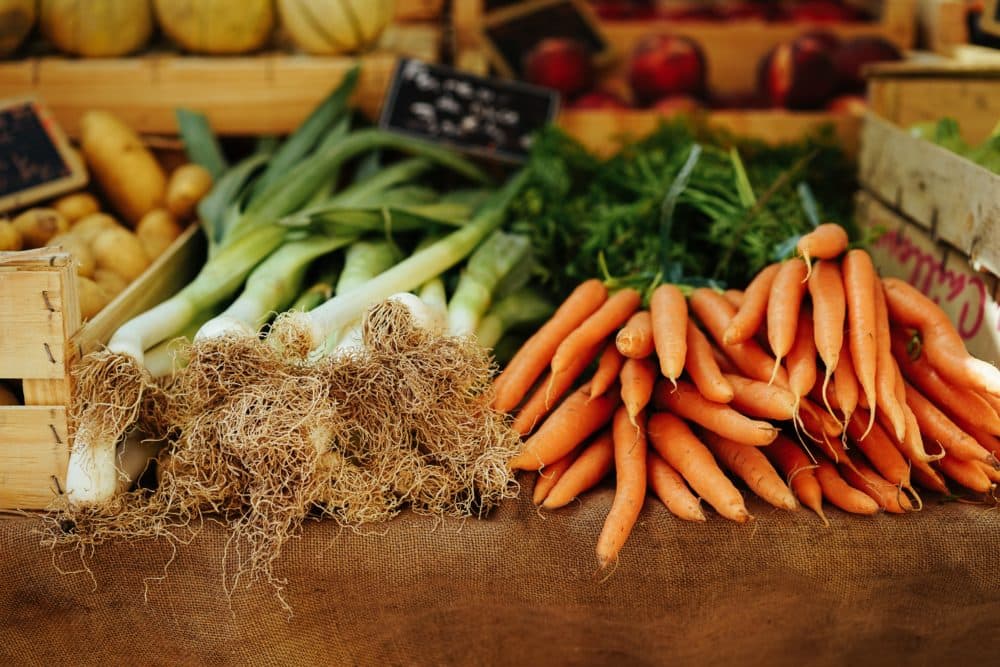 Time & Date
Tuesday, May 28, 2019, 4:00 pm
Doors open at 3:00 p.m.
Event Location
WBUR CitySpace 890 Commonwealth Avenue Boston, MA 02215Open in Google Maps
In the 1980's Massachusetts farmers had a premonition - that the best way to get money to small farmers would be through community supported agriculture (CSA) programs. A CSA is a direct partnership between a farmer and a person who buys a "share" in that farm, then a portion of the farmer's harvest all summer long. Now CSA programs are flourishing around the nation, but they still represent a small percentage of the food most consumers put on their tables.
Andrea Shea, WBUR Senior Arts Reporter, leads a conversation with area experts on the impact of CSAs, urban farming, sustainable, local agriculture and much more!
Panelists:
Jennifer Hashley, Director, New Entry Sustainable Farming Project
Ayr Muir, Founder/CEO, Clover Food Lab
Moira Donnell, Co-Owner, Lindentree Farm
Kate Stillman, Owner, Stillman Quality Meats