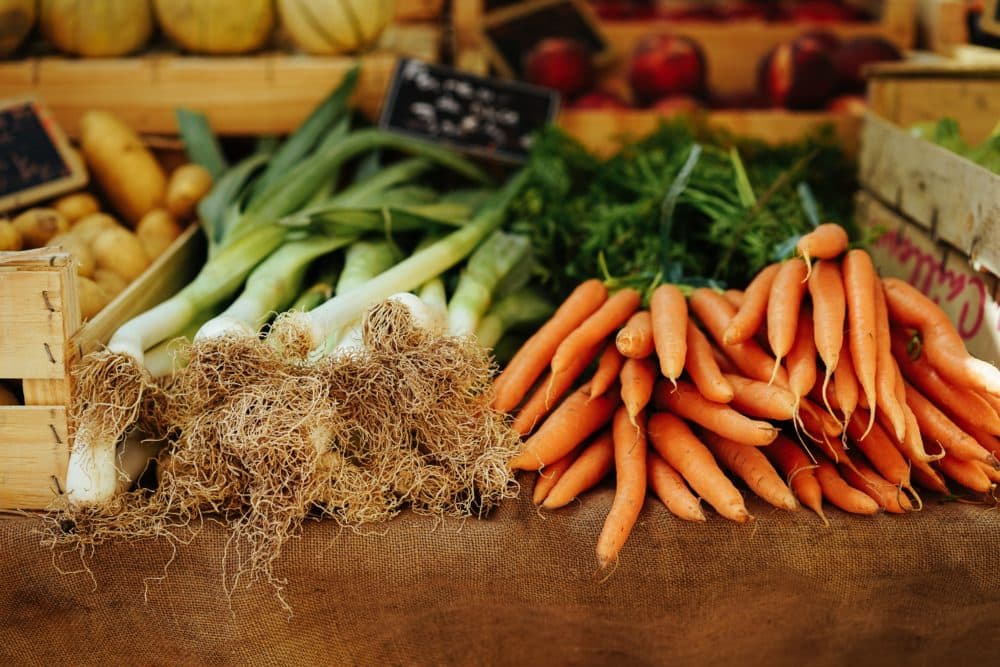 Time & Date
Tuesday, May 28, 2019, 4:00 pm
Doors open at 3:00 p.m.
Event Location
WBUR CitySpace 890 Commonwealth Avenue Boston, MA 02215Open in Google Maps
Ticket Price
Free
In the 1980's Massachusetts farmers had a premonition - that the best way to get money to small farmers would be through community supported agriculture (CSA) programs. A CSA is a direct partnership between a farmer and a person who buys a "share" in that farm, then a portion of the farmer's harvest all summer long. Now CSA programs are flourishing around the nation, but they still represent a small percentage of the food most consumers put on their tables.
In 2010 Clover became the first fast food restaurant chain to bring CSAs to the mainstream.
Join WBUR and Clover Food Lab for a conversation about ways to directly support small, regional farmers while reducing waste and accessing super fresh, local products. You'll be able to speak directly with some of the best farmers in New England, including some from farms offering CSA pick-ups at Clover Food Lab restaurants around Boston. Clover will provide the snacks, WBUR CitySpace will provide the ambiance.
Andrea Shea, WBUR Senior Arts Reporter, will lead a conversation with area experts on the impact of CSAs, urban farming, sustainable, local agriculture and much more! This event is unique because it combines conversation with action. Not only will farmers be part of the panel discussion, they will be on hand to discuss their CSA offerings. You'll even be able to sign up for a share on the spot if you're moved to do so!
Panelists:
Jennifer Hashley, Director, New Entry Sustainable Farming Project
Ayr Muir, Founder/CEO, Clover Food Lab
Moira Donnell, Co-Owner, Lindentree Farm
Kate Stillman, Owner, Stillman Quality Meats
Meet farmers from:
Crimson & Clover Farm (Northampton, MA)
Goodnow Farms Chocolate (Sudbury, MA)
Many Graces Flower Farm (Hadley, MA)
Next Barn Over (Hadley, MA)
RI Mushroom Company (West Kingston, RI)
Stone Soup Farm (Hadley, MA)
Lindentree Farm (Lincoln, MA)