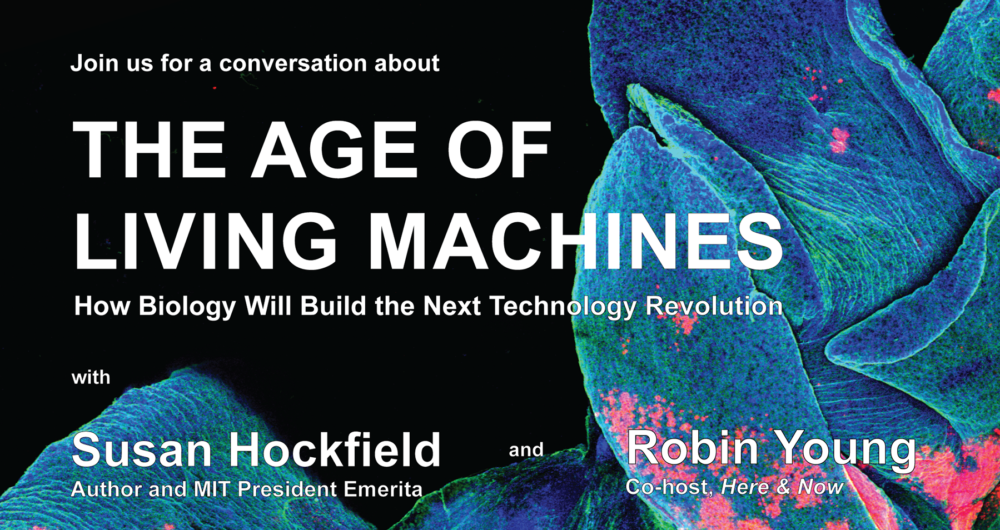 Time & Date
Thursday, May 16, 2019, 6:00 pm
Event Location
Koch Institute for Integrative Cancer Research (Room 76-156)500 Main Street 76-156Cambridge, MA 02142Open in Google Maps
Robin Young, co-host of Here & Now, will join Koch Insitute member and MIT President Emerita Susan Hockfield to discuss her new book, "The Age of Living Machines: How Biology Will Build the Next Technology Revolution."
Learn about the new revolution in the life sciences and find out how the convergence of biology and engineering stands poised to solve the world's greatest challenges.
Reception at 6:00pm and program at 7:00pm, with dessert to follow.
A limited number of signed books will be available for purchase (cash or check only).
Use code WBUR to register.