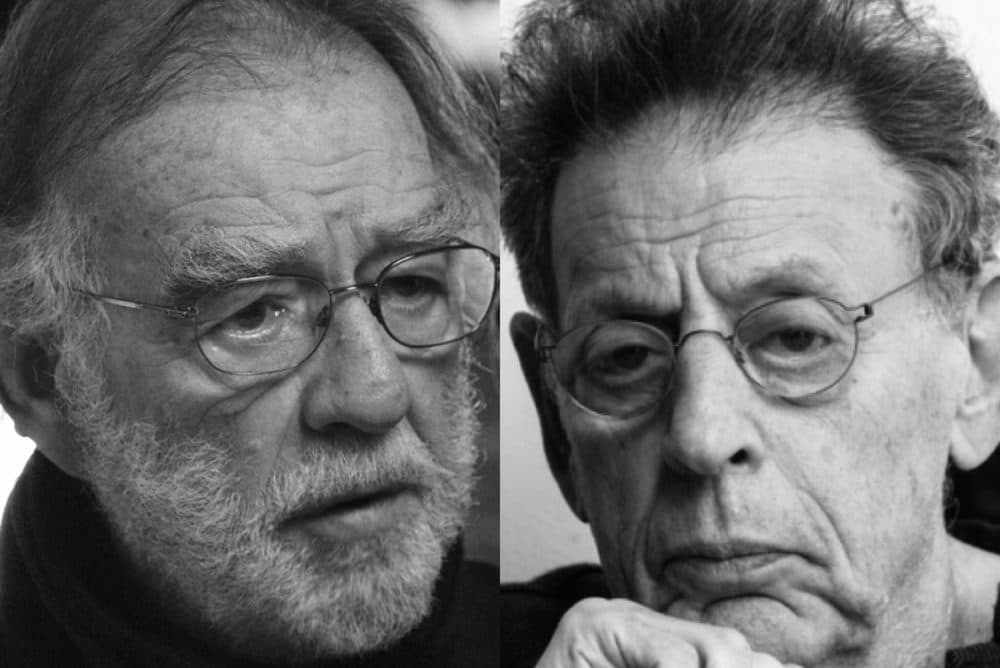 Time & Date
Thursday, September 19, 2019, 6:30 pm
Doors open at 5:30 p.m.
Event Location
WBUR CitySpace 890 Commonwealth Avenue Boston, MA 02215Open in Google Maps
Godfrey Reggio, the iconoclastic director of "Koyaanisqatsi" ("Life Out of Balance") and "Powaqqatsi," will be in conversation with the films' composer, Philip Glass. Haden Guest, Director of the Harvard Film Archive, will moderate the conversation.
About "Koyaanisqatsi" and "Powaqqatsi"
"Koyaanisqatsi," Reggio's debut as a film director and producer, is the first film of the Qatsi trilogy. The title is a Hopi Indian word meaning "life out of balance." Created between 1975 and 1982, the film is an apocalyptic vision of the collision of two different worlds — urban life and technology versus the environment. The musical score was composed by Philip Glass.
"Powaqqatsi," Reggio's second film, conveys a humanist philosophy about the earth, the encroachment of technology on nature and ancient cultures, and the splendor that disappears as a result. The film focuses on the modern way of life and the concept of the Global Village, entwining the distinctive textures of ancient and Third World cultures. "Powaqqatsi," was co-written, co-produced and directed by Reggio and composed by Philip Glass between 1985 and 1987.
Presented in partnership with Global Arts Live. 
See KOYAANISQATSI LIVE! performed by Philip Glass and the Philip Glass Ensemble on September 20 at the Orpheum Theatre. Tickets here.