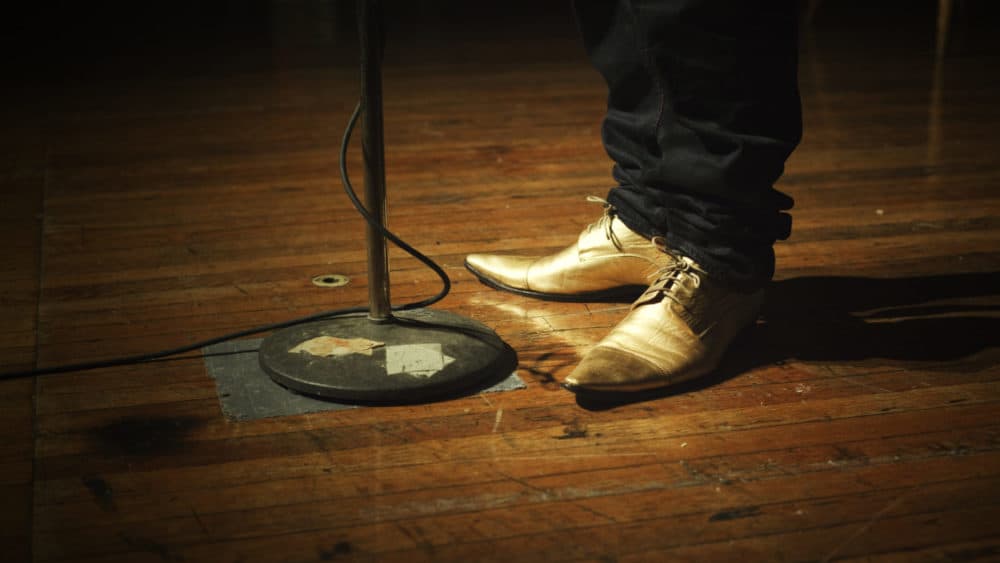 Time & Date
Tuesday, October 8, 2019, 7:30 pm
Doors open at 6:30 p.m.
Event Location
WBUR CitySpace890 Commonwealth AvenueBoston, MA 02215Open in Google Maps
WBUR is proud to be a media sponsor of The Moth, an acclaimed non-profit organization dedicated to the art and craft of storytelling. The Moth StorySLAM is an open-mic storytelling competition, open to anyone with a five-minute story to share on the night's theme. Come tell a story, or just enjoy the show!
The theme of this StorySLAM is "Fraud." Prepare a five-minute story about fakes, liars, and hustlers. Tell us about a time when you felt like a phony or a sham. A moment where you struggled with impostor syndrome? Exposed a con? Catch Me If You Can or fake it 'til you make it.
Tickets for this event are available one week before the show, at 3pm ET.