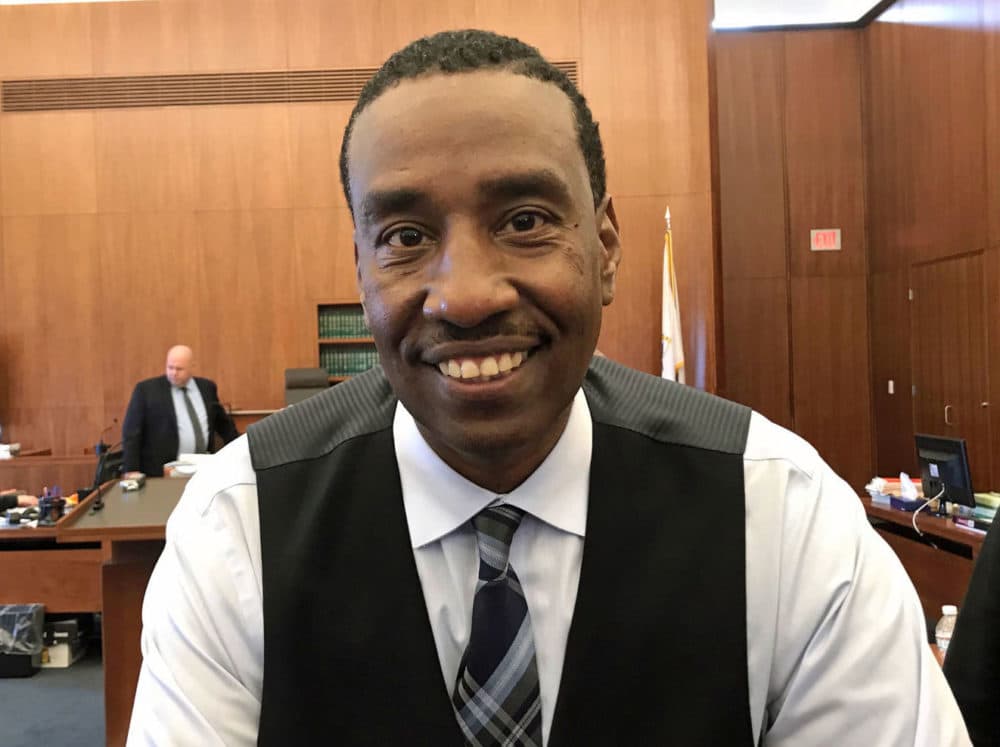 Time & Date
Thursday, July 11, 2019, 6:30 pm
Doors open at 5:30 p.m.
Event Location
WBUR CitySpace 890 Commonwealth Avenue Boston, MA 02215Open in Google Maps
Senior reporter Bruce Gellerman moderates a conversation with Darrell Jones who was wrongfully convicted of murdering a Brockton man in 1985 and sentenced to life in prison without the possibility of parole. In 2017, his conviction was overturned in part because of evidence uncovered in a WBUR investigation which found racial bias among some members of the original jury.
It was also discovered that a detective in the investigation lied at both the original trial, the 2017 hearing and Brockton's police department deliberately tampered with a key piece of evidence. Jones served 32 years in Massachusetts prisons and was retried in May 2019 by the Plymouth County District Attorney. After a two day trial, the jury deliberated for two hours and found Jones not guilty.
Gellerman and Jones are joined by Lisa Kavanaugh, director of the Committee for Public Counsel Services Innocence Program, who led the effort to get Jones a new trial and was a member of his defense team and Paul Rudof, lead defense attorney for Jones's case.