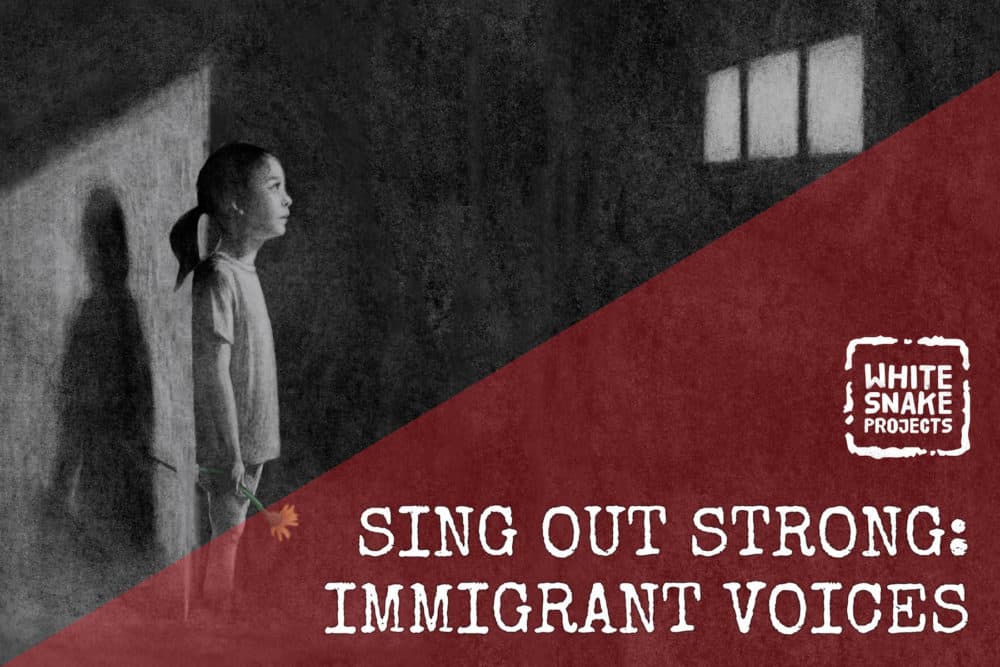 Time & Date
Thursday, August 22, 2019, 6:00 pm
Doors open at 5:30 p.m.
Event Location
WBUR CitySpace890 Commonwealth AvenueBoston, MA 02215Open in Google Maps
Sing Out Strong: Immigrant Voices is a free concert of new songs based on the stories and experiences of Boston area immigrants. Presented by White Snake Projects in partnership with WBUR CitySpace, Sing Out Strong features composers from Peru, Latvia, India, China, Taiwan and Mexico and writers from Haiti, Vietnam, Brazil, the Dominican Republic and China.
Composers and writers have been paired up to amplify stories of the immigrant experience through song and to celebrate the contributions of immigrant artists to our city and culture. Follwing the concert, reporter Shannon Dooling moderated a panel of immigration experts, including individuals with DACA status.
Composers
Anais Azul
Oliver Caplin
George Lam
Avik Sarkar
Marina Lopez
Jorge Sosa
Sheela Ramesh
Shuying Li
Kate Pukinskis
Michele Cheng
Writers
Heloiza Barbosa
Eva Chrusciel
Jonathan Figueroa
Helen Huang
Joel Louis
Melody Maduro
Rute Pires
Ramin Raza
Daniela Sanchez
Huiquing Shao
Jorge Sosa
Irene Da Silva
Ivette Souza
Firorella Valle
Musicians
Musicians from Juventas New Music Ensemble
Brianna J. Robinson, soprano
Vera Savage, mezzo