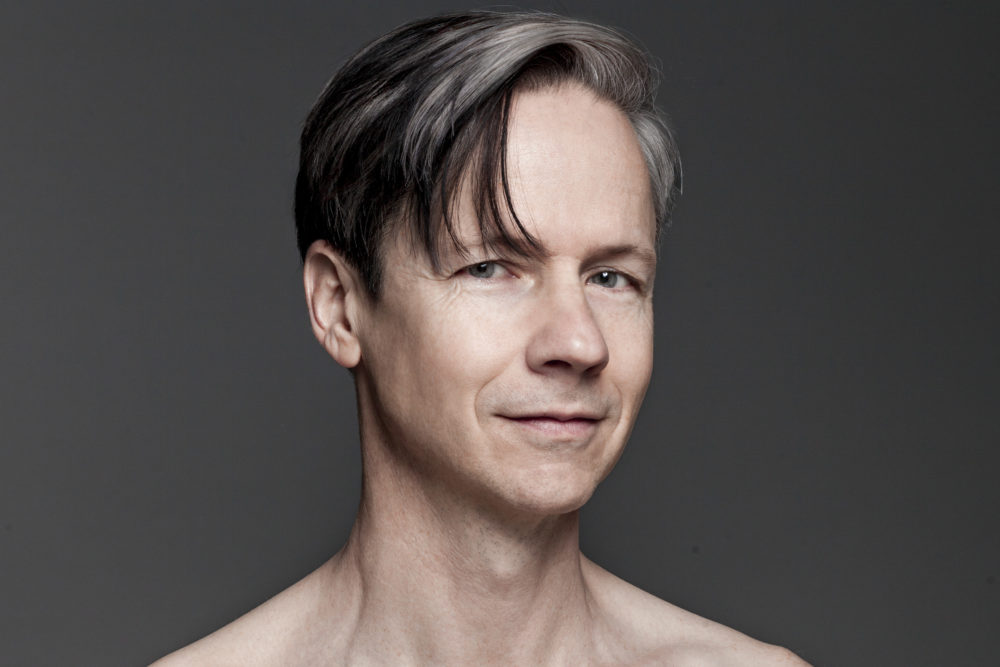 Time & Date
Tuesday, October 15, 2019, 7:00 pm
Doors open at 6:00pm
Event Location
WBUR CitySpace 890 Commonwealth Avenue Boston, MA 02215Open in Google Maps
Robin Young, co-host of Here & Now, interviewed "Hedwig and the Angry Inch" co-writer and star John Cameron Mitchell about his new musical podcast, Anthem. Mitchell was joined by Bryan Weller, who composed the music for the podcast. Mitchell also performed two songs (one from the podcast) live.
About Anthem
From award-winning author and director John Cameron Mitchell ("Hedwig and the Angry Inch," "Shrill") and Bryan Weller, Anthem is an edgy anthology series produced by TOPIC (Missing Richard Simmons) that tells a unique American story through a distinct musical voice.
Anthem, a groundbreaking and ambitious new podcast that combines music, drama, film and theater, and is unlike anything currently available. Anthem is the first of its kind to offer audiences an original, Broadway caliber production in podcast form starring top talent, including Glenn Close, Cynthia Erivo and Patti LuPone.
In the premiere season, Homunculus, a broke, solitary, and bitterly funny shut-in, Ceann Mackay, launches the world's first online radio "tumor telethon" to raise money to remove his brain tumor. The audience is taken on a darkly hilarious journey of his life story through flashback and song, until sudden fame arrives when he realizes the thing that is killing him may be the very thing that'll save us all.
About John Cameron Mitchell
Mitchell directed, starred in and co-wrote, with Stephen Trask, the musical film "Hedwig and the Angry Inch," for which he received the Best Director Award at the Sundance Film Festival and was nominated for a Golden Globe as Best Actor. His recent Broadway production garnered the 2014 Tony Award for Best Revival of Musical and a 2015 Special Tony for his return to the role.
He directed the sexually frank ensemble film "Shortbus," and his film adaptation of the Pulitzer Prize-winning play "Rabbit Hole" received an Oscar nomination for Nicole Kidman. He currently stars on Hulu's "Shrill" and recently played recurring roles in HBO's "Girls," HBO's "Vinyl," CBS's "The Good Fight" and Amazon's "Mozart in the Jungle."
Last summer, his film adaptation of Neil Gaiman's punk-era "How to Talk to Girls at Parties" was released starring Elle Fanning, Alex Sharp and Nicole Kidman.