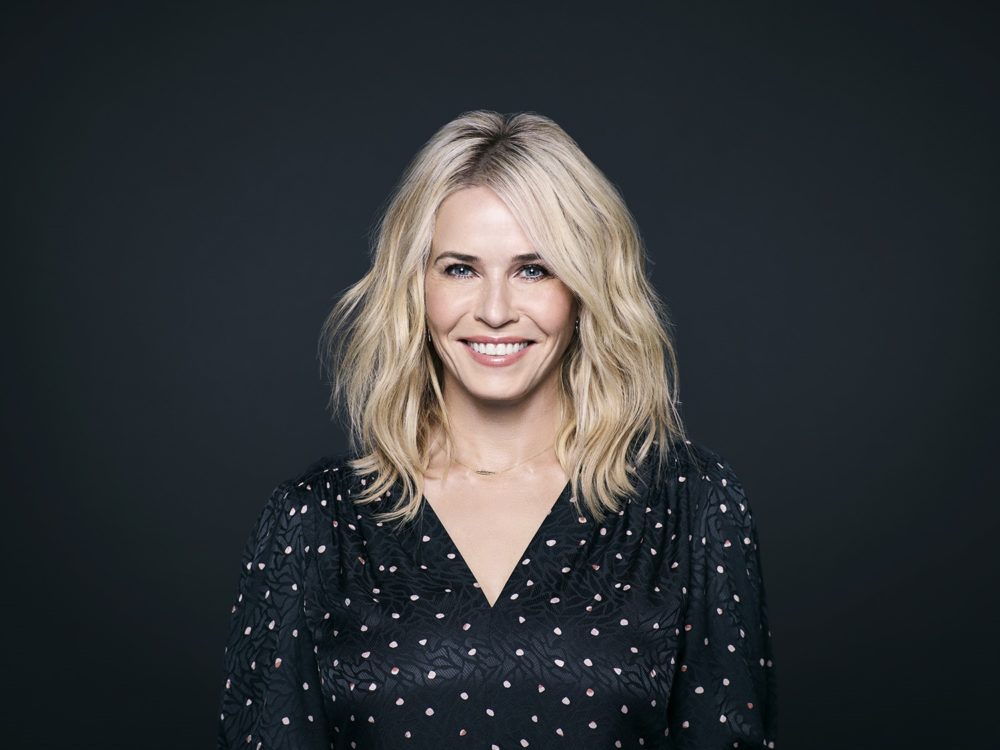 Time & Date
Friday, August 2, 2019, 6:00 pm
Event Location
Martha's Vineyard Performing Arts Center100 Edgartown-Vineyard Haven RoadOak Bluffs, MA 02577Open in Google Maps
WBUR is proud to be a media sponsor of the Martha's Vineyard Book Festival. Join us at the opening night of the festival for a conversation with comedians Chelsea Handler and Seth Meyers, who will discuss Handler's latest memoir, "Life Will Be the Death of Me."
Ticket price includes an autographed copy of "Life Will Be the Death of Me."
About Chelsea Handler 
Chelsea Handler is the author of five consecutive New York Times bestsellers, a comedian, producer, TV host and activist. Her books include "My Horizontal Life," "Are You There, Vodka? It's Me, Chelsea," "Uganda To Be Kidding Me," "Lies that Chelsea Handler Told Me" and "Chelsea Chelsea Bang Bang." She hosted the late-night talk show "Chelsea Lately" on E!, released a documentary series, "Chelsea Does" and hosted the talk show "Chelsea" on Netflix. Handler is at work on a documentary about white privilege that will be released by Netflix in 2019.
About Seth Meyers
Seth Meyers is an Emmy Award-winning writer and the host of "Late Night with Seth Meyers." He began his TV career with "Saturday Night Live" in 2001, serving as head writer for nine of his 13 seasons. Myers hosted the 66th Primetime Emmy Awards and the 75th Golden Globe Awards, which was Emmy nominated for Outstanding Variety Special, and he headlined the 2011 White House Correspondents' Association Dinner.