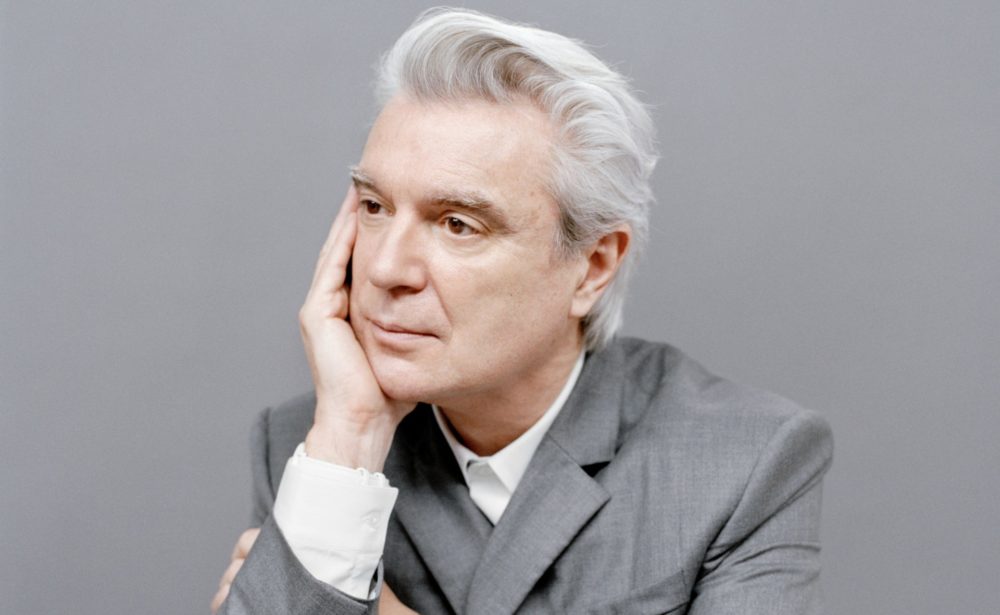 Time & Date
Thursday, August 8, 2019, 7:00 pm
Event Location
WBUR CitySpace 890 Commonwealth Avenue Boston, MA 02215Open in Google Maps
Academy Award, Grammy and Golden Globe winner David Byrne is a singer, songwriter, musician, film director, producer, author, lecturer, photographer and visual artist.
Following an acclaimed sold-out world tour, "David Byrne's American Utopia" is coming to Boston's Emerson Colonial Theatre from September 11-28 for 18 performances only before it plays a limited engagement on Broadway.
In advance of the once-in-a-lifetime pre-Broadway engagement, the innovative pop/rock icon appeared in conversation with Here & Now co-host Robin Young to discuss the show. The show marks a major cultural milestone in the worlds of music and theater as Byrne shares the spotlight with a diverse ensemble of 11 musical artists from around the globe.