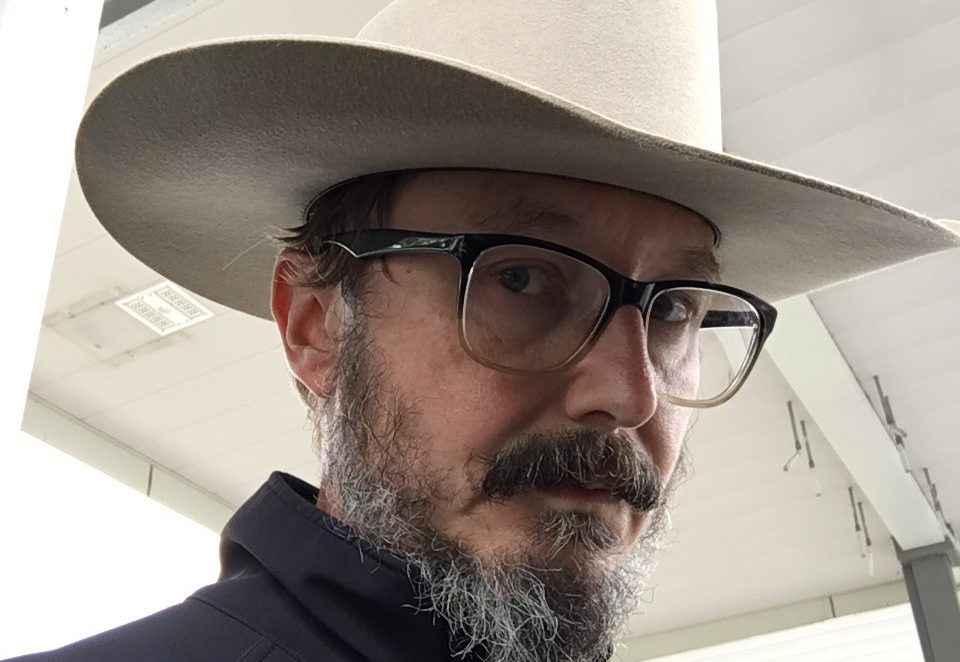 Time & Date
Thursday, October 17, 2019, 7:00 pm
Doors open at 6:00 p.m.
Event Location
WBUR CitySpace 890 Commonwealth AvenueBoston, MA 02215Open in Google Maps
Join us for a conversation with comedian, actor and writer John Hodgman about his latest book, "Medallion Status: True Stories from Secret Rooms." Hodgman will be interviewed by Jen Deaderick, who has written about gender and citizenship for the New York Times, Huffington Post, Experience and Dame.
Hodgman is the author of the acclaimed collection of funny true stories called "Vacationland: True Stories from Painful Beaches." He also wrote three books of fake facts and invented trivia, all of them New York Times Bestsellers, and his writing has also appeared in The Paris Review, This American Life, The New Yorker and Mad Magazine.
After an appearance to promote his books on "The Daily Show," he was invited to return as a contributor, serving as the show's "Resident Expert" and "Deranged Millionaire."
This led to an unexpected and, frankly, implausible career before the camera, becoming the "Personal Computer" in a series of commercials for Apple computer, and more recently playing recurring roles in FX's "Married," HBO's "Bored To Death," Cinemax's "The Knick."
He has performed comedy for The President of the United States, at the TED conference and in a crypt in Green-Wood Cemetery. His apocalyptic comedy special "Ragnarok" is available on Netflix, and his subsequent one man comedy shows have played to sold out audiences in many nice theaters around the country and in Canada.
Finally, he is the host of the popular Judge John Hodgman podcast, where he settles serious disputes between real people, such as "Is a hot dog a sandwich?" and "Should we tell our children the TRUTH about Santa Claus." He also contributes a weekly column under the same name for The New York Times Magazine.
More details about the show
John Hodman will be presenting and discussing his new book "Medallion Status: True Stories From Secret Rooms." He will take many questions from the audience. After the presentation, he will then sign and personalize copies of "Medallion Status" until there are none left to sign or personalize. You must have a physical copy of "Medallion Status" to enter the signing line. If you are one person who buys or brings TWO copies of "Medallion Status", John Hodgman will personally hand you an exclusive reward (pre-ordered hardcovers as well as audiobook/e-book editions of "Medallion Status" may count as a second copy). The first person to purchase SEVEN physical copies of "Medallion Status" on the evening of the event from the on-site bookseller will be automatically upgraded to the most comfortable seat available next to John Hodgman at the signing table, and that person (and one companion) may sit and chat with him throughout the signing. Other upgrades and loyalty bonuses will be announced on the night of the event. You will get your money's worth. That is all.