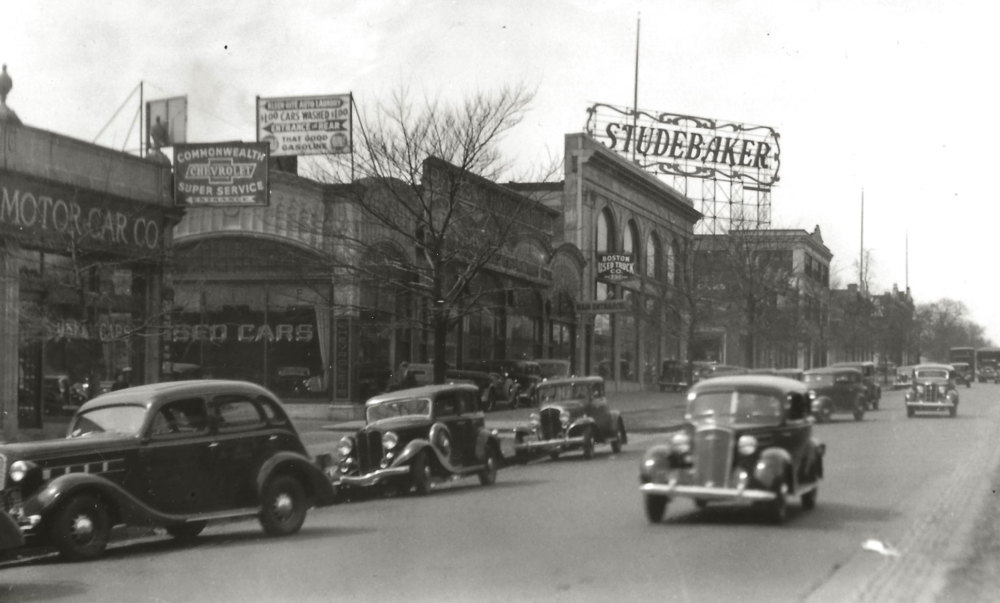 Time & Date
Sunday, September 15, 2019, 2:00 pm
Doors open at 1:00 p.m.
Event Location
WBUR CitySpace 890 Commonwealth Avenue Boston, MA 02215Open in Google Maps
Brookline historian Ken Liss joined WBUR news anchor Sharon Brody to share stories and photographs tracing the evolution of Commonwealth Avenue between Kenmore Square and Packard's Corner into a 20th century mecca of grand auto showrooms.
Liss, the author of the blog, "Muddy River Musings: Meanderings Through The Thickets Of Brookline's Past," has been president of the Brookline Historical Society since June 2009. A librarian at Boston University, he has lived in Brookline since 1996.