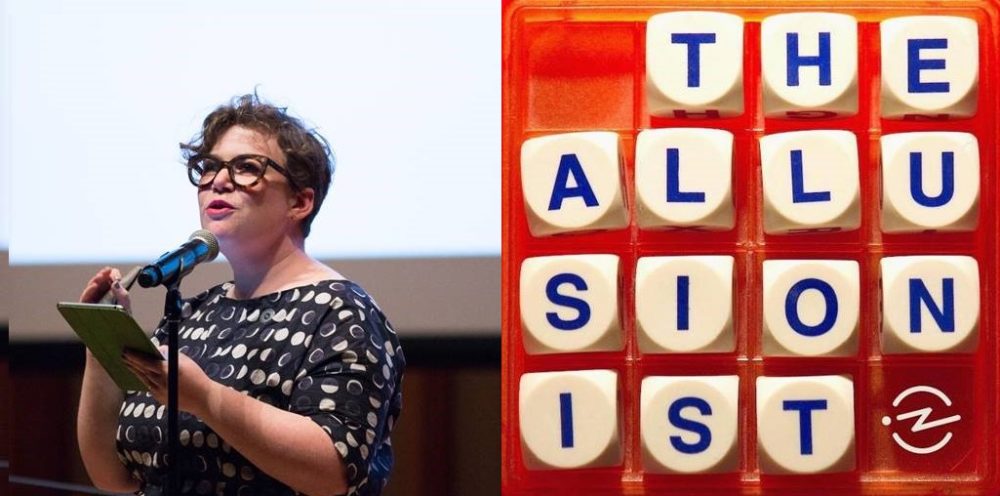 Time & Date
Wednesday, October 9, 2019, 7:30 pm
Doors open at 6:30 p.m.
Event Location
WBUR CitySpace890 Commonwealth AvenueBoston, MA 02215Open in Google Maps
Language is something we humans have to use all the time. But for something so important we tend not to give much thought to how it works, why or what we and our fellow humans are doing with it; and it's a big, complex mess. Luckily, the award-winning podcast The Allusionist is here to deal with all of that and turn it into light entertainment laced with facts for you to throw into your next awkward small-talk-at-a-party situation.
New for 2019, The Allusionist live special, "No Title" gets stuck into gender in language via medieval werewolves, Ms. Marvel and a boring but life-changing incident in a suburban bank. The Allusionist host and producer Helen Zaltzman brings her witty, effortlessly informative show to the stage with musical support from Martin Austwick. Join them for a fascinating and irreverent adventure into the world we make with words.
This event will kick off Sound Education 2019, a four-day audio conference in Boston for educational and academic podcasters, radio hosts and their listeners. It is hosted by Ministry of Ideas, a podcast based at Harvard Divinity School. Click here to register for the conference.