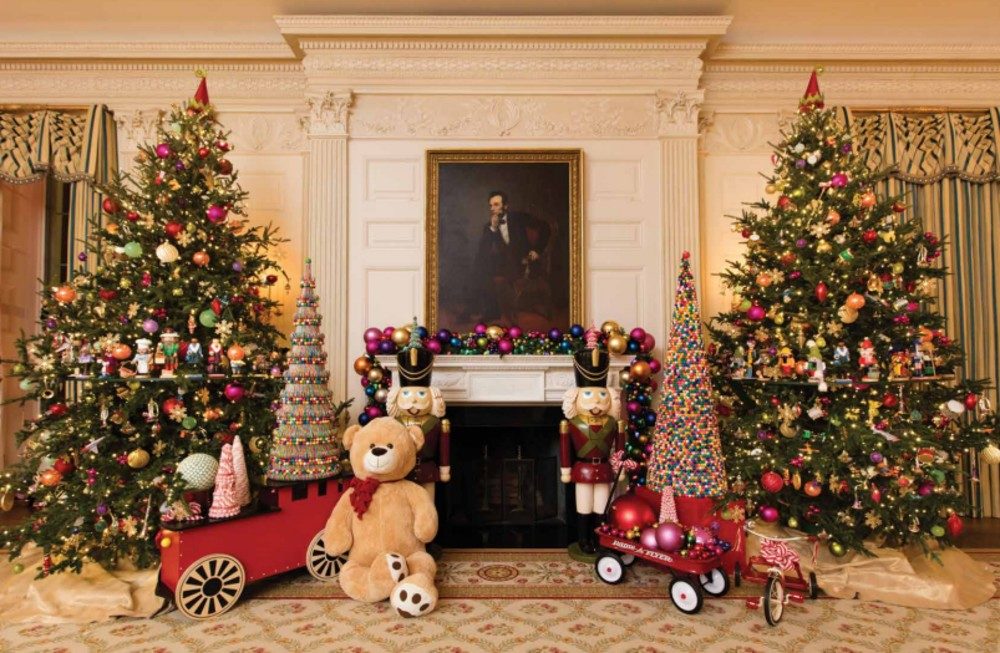 Time & Date
Thursday, December 12, 2019, 6:30 pm
Doors open at 5:30 p.m.
Event Location
WBUR CitySpace 890 Commonwealth Avenue Boston, MA 02215Open in Google Maps
Author and renowned event producer Bryan Rafanelli and Jeremy Bernard, former White House social secretary under President Obama, will share their memories of holidays in the Obama White House.
The pair will discuss how the process of designing holiday décor was more than creating visually stunning displays, it was one that honored the history of a great house and the values of the First Family.
Jeremy Hobson, co-host of Here & Now, will moderate.
Copies of Rafanelli's new book, "A Great Party - Designing The Perfect Celebration" will be on sale. Rafanelli will sign copies following the discussion.
About "A Great Party"
Voted one of the top wedding designers in the world by Vogue, Bryan Rafanelli has designed and produced some of the nation's most exclusive and high-profile events, including many for President Obama at the White House as well as Chelsea Clinton's wedding. In his first book, Rafanelli shares his philosophy for creating artful celebrations that convey beauty and elegance while telling a story unique to its hosts. From a seaside destination wedding to a stylish masquerade fete, Rafanelli's work is marked by stunning statements and clever everyday details.
The book opens with key Rafanelli principles to hosting great celebrations, from considering a room's surfaces - the floor, walls, and ceiling - to how adding guests will change what you see. He shares his thoughts on the importance of enhancing what's already part of a space rather than obscuring it, as when he enclosed the gilded mirrors of the East Room in the White House in twelve-foot frames of fresh flowers for a state dinner under President Obama. Part two of the book explores dozens of events in greater detail. Rafanelli takes readers behind the scenes in sections such as Weddings, showcasing both the main event and the welcome and after parties; Charity Events, highlighting what makes one unique and successful; and the White House, featuring state dinners and holiday decor.
WBUR Members save 10% on this event online or at the door.