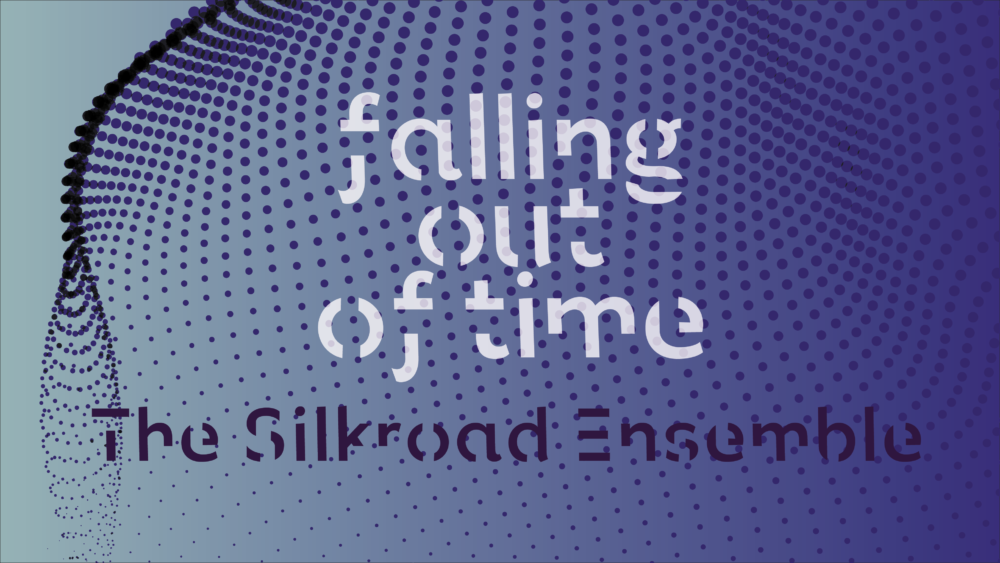 Time & Date
Friday, November 1, 2019, 7:00 pm
Doors open at 6:00 p.m.
Event Location
WBUR CitySpace 890 Commonwealth Avenue Boston, MA 02215Open in Google Maps
Ticket Price
$5.00-15.00
Three years ago, Osvaldo Golijov sat down on a park bench in Tel Aviv to read David Grossman's "Falling Out of Time." Part play, part poem, part fable, the book narrates a journey "out of time" as parents grieve the death of their child, a quest to comprehend a loss with no name.
Osvaldo Golijov's exquisite and nuanced interpretation of the story portrays a musical, mythical walk that traverses vast and varied emotional landscapes to finally arrive at a place where breathing is again possible. Drawing on Grossman's powerful text, Golijov has conceived this song cycle for 13 artists of the Silkroad Ensemble, the collective whose delicacy of musical expression he describes as like "a harp of a thousand hairs." The piece is scored for three voices, electronics, string quintet, kemanche, percussion, pipa, sheng and trumpet.
Join us for an immersive conversation about "Falling Out of Time," with Here & Now co-host Robin Young, alongside composer Osvaldo Golijov and artists from Silkroad. This event is part of Silkroad's world premiere tour of "Falling Out of Time" and will feature excerpts of the work performed by the Silkroad Ensemble.
Tickets
General Admission: $15.00
Student: $5.00 (must present a student ID at check-in to be admitted entry)
The Silkroad Ensemble
Shawn Conley, bass
Nicholas Cords, viola
Nora Fischer, vocals
Jeremy Flower, electronics
Johnny Gandelsman, violin
Kayhan Kalhor, kemancheh
Karen Ouzounian, cello
Shane Shanahan, percussion
Mazz Swift, violin
Wu Man, pipa
Wu Tong, vocals, sheng
with guests
Dan Brantigan, trumpet
Biella Da Costa, vocals
About Silkroad
Yo-Yo Ma conceived Silkroad in 1998 as a reminder that even as rapid globalization resulted in division, it brought extraordinary possibilities for working together. Seeking to understand this dynamic, he began to learn about the historical Silk Road, recognizing in it a model for productive cultural collaboration, for the exchange of ideas and traditions alongside commerce and innovation. And in a radical experiment, he brought together musicians from the lands of the Silk Road to co-create a new artistic idiom, a musical language founded in difference, a metaphor for the benefits of a more connected world.
The Grammy award-winning Silkroad Ensemble has been at the core of Silkroad's work to build a more hopeful and inclusive world since 2000. These artists represent dozens of nationalities and artistic traditions, from Spain and Japan to Syria and the United States. Today, Silkroad artists seek and practice cultural collaboration in many forms, creating and presenting new music, teacher and musician training workshops, and residency programs in schools, museums, and communities. Click here learn more about Silkroad.
Event in partnership with Silkroad, WBUR's The ARTery and Boston University's College of Fine Arts.