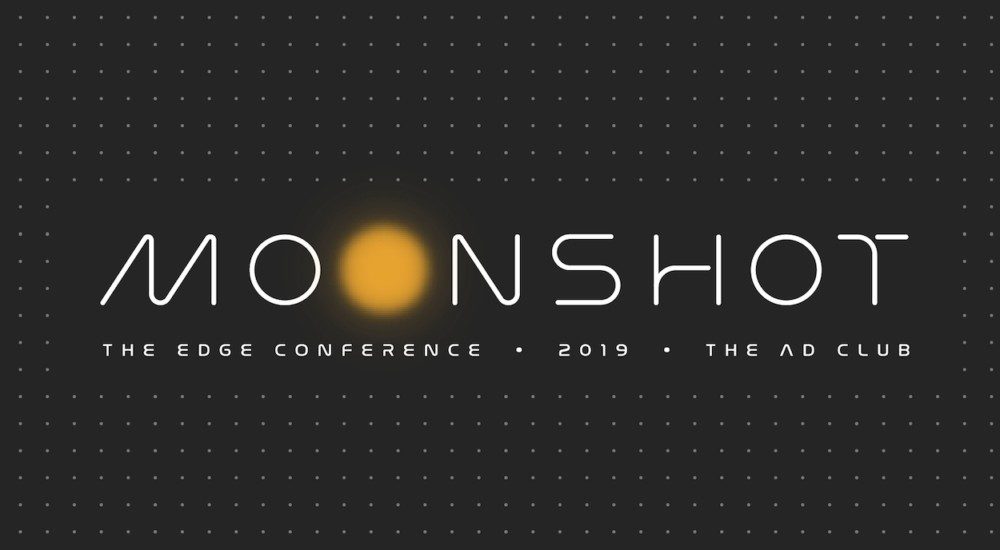 Time & Date
Wednesday, October 16, 2019, 11:00 am
Event Location
WBUR CitySpace890 Commonwealth AvenueBoston. MA 02215Open in Google Maps
In 1961, when John F. Kennedy announced that we would land a man on the moon before the decade was out, many thought he was shooting for the impossible. But we did it. There have always been visionaries who set their sights higher than anyone else. Innovators whose dreams seem unattainable—sometimes, downright laughable—only to become the standard bearers for progress.
Today, we have our own Moonshots in the making. Join The Ad Club at WBUR CitySpace as the celebrate these trailblazers of the future daring to revolutionize reality.
2019 Edge Speakers
Lindsay Allen, Rooftop Farm Manager, Boston Medical Center
Rich Benoit, Rebel Tesla Mechanic, Rich Rebuilds
David Chang, CEO, Gradifi
Charles Fishman, Journalist and Award-Winning Author, "One Giant Leap"
Jennifer Halloran, Head of Marketing & Brand, MassMutual
Eric Hudson, Founder & CEO, Preserve
Elizabeth Lowrey, Principal & Director of Interior Architecture, Elkus Manfredi Architects
Aaron Niederhelman, Co-Founder & CEO, OneHealthAg
Dr. Leila Pirhaji, Founder & CEO, ReviveMed
Melissa Slade, Executive Director, Head of In-House Agency, Aetna
Lea Stendahl, EVP & CMO, Suffolk Construction
Jimmy Tingle, Social and Political Humorist