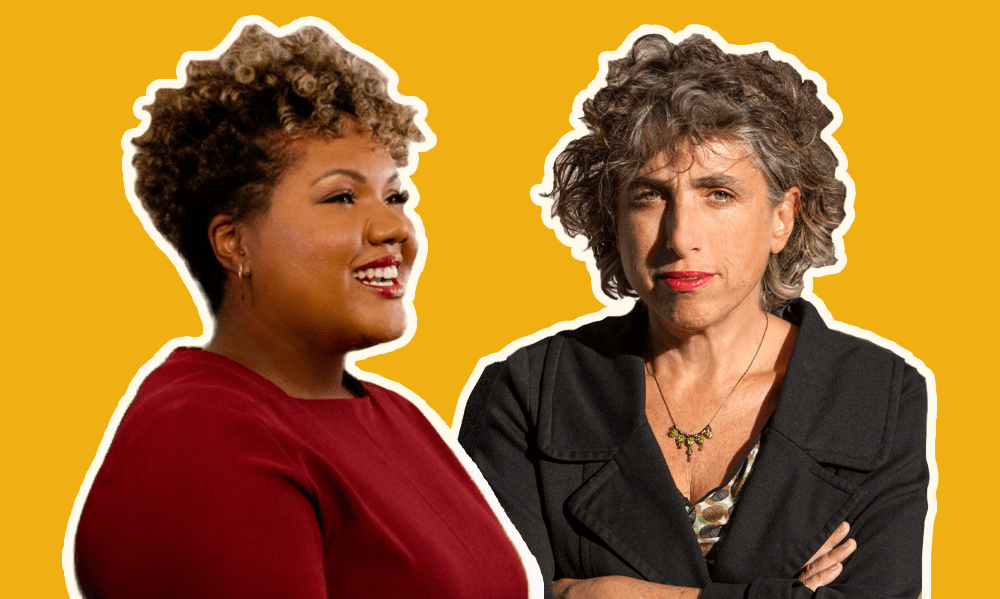 Time & Date
Wednesday, January 22, 2020, 6:30 pm
Doors open at 5:30 p.m.
Event Location
WBUR CitySpace 890 Commonwealth Avenue Boston, MA 02215Open in Google Maps
Tickets available at the door. 
Tonya Mosley, co-host of Here & Now, interviews investigative journalist Andrea Bernstein about her book, "American Oligarchs: The Kushners, the Trumps, and the Marriage of Money and Power." Bernstein is co-host of TRUMP, Inc., a podcast from WNYC and ProPublica.
Copies of "American Oligarchs" will be on sale via Harvard Bookstore. Bernstein will sign books following the discussion.
Tickets
Premiere: $20.00 (Reserved seating. Tickets are limited!)
General: $10.00
Student: $5.00 (Must present a valid undergraduate or graduate ID to be permitted entry.)
WBUR Members save 10% on this event online or at the door.
About "American Oligarchs"
A multigenerational saga of two families who rose from immigrant roots to the pinnacle of U.S. power that tracks the unraveling of American democracy.
In "American Oligarchs," award-winning investigative journalist Andrea Bernstein creates a vivid portrait of two emblematic American families. Their journey to the White House is a story of survival and loss, crime and betrayal, which stretches from the Gilded Age through Nazi-occupied Poland to the rising nationalism and inequality of the twenty-first century.
Drawing on hundreds of interviews and over 100,000 pages of documents, many previously unseen or long forgotten, Bernstein traces how the families grew rich on federal programs that bolstered the middle class, and then sheltered their wealth from tax collectors. Wielding half-truths, secrecy, and media manipulation, they blurred the lines between public and private interests, then leveraged political, prosecutorial, and judicial power to avoid legal consequences. At once intimate and sweeping, American Oligarchs reveals how these dynasties encouraged and profited from a system of political dark money that has pushed America to the precipice of oligarchy.
About Trump, Inc. 
He's the president, yet we're still trying to answer basic questions about how his business works and who might be profiting from his administration: What deals are happening and who they're happening with? Trump, Inc. is a joint reporting project from WNYC Studios and ProPublica that digs deep into those questions.