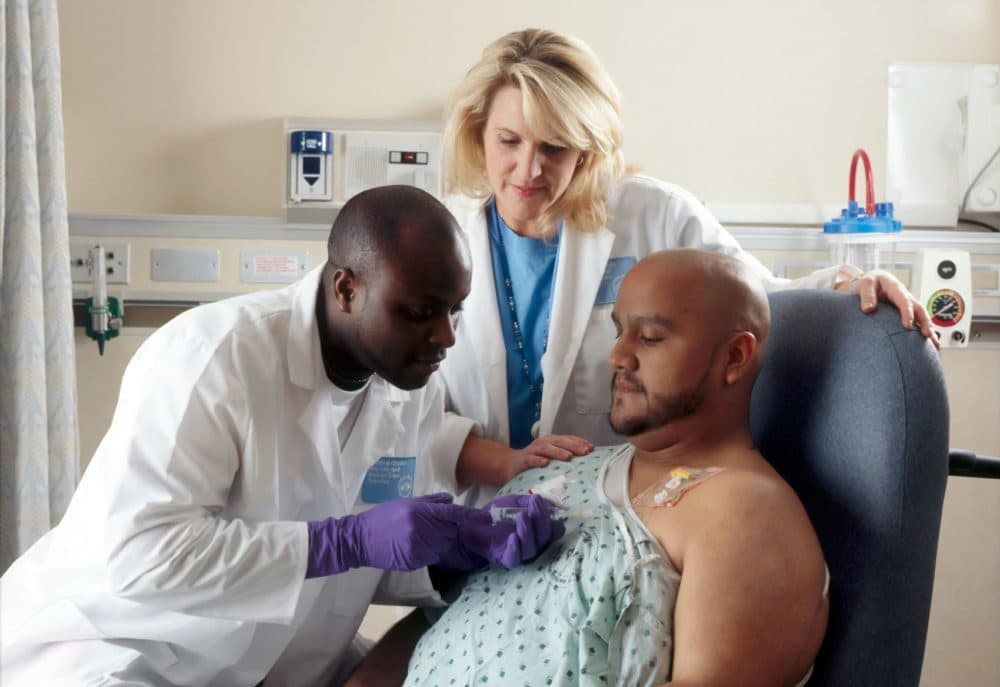 Time & Date
Monday, February 10, 2020, 6:30 pm
Doors open at 5:30 PM
Event Location
WBUR CitySpace 890 Commonwealth Avenue Boston, MA 02215Open in Google Maps
Healthcare is in crisis. Half of doctors and more than a third of nurses report significant levels of distress. They have some of the highest rates of suicide of any profession, and a substantial number plan to leave patient care within three years. If we don't act quickly to solve this crisis, the care we expect will not be available.
The epidemic of "burnout" was reframed as "moral injury" in 2018, because this crisis is not about being too busy, working too hard or managing complex medical conditions. It is about not being able to do what we, as clinicians, know is right for patients. When doctors or nurses can't get patients the care they need, both sides pay a price. Patients anxiously await diagnoses or treatments. Clinicians watch, with their hands tied by double binds, as patients struggle. Delivering care today incurs challenges that are relentless, unprecedented, and make clinicians wonder whether they can remain true to the oaths they took to make a patient's needs their only priority.
Carey Goldberg, editor of CommonHealth, moderated a panel of four physicians in the midst of this epidemic: two who are reframing how we think about and address this crisis; one who lived through it as a patient; and one who has sustained moral injury. Learn what it means for you as a patient, as a clinician or as a family member advocating for treatment. And learn how we can all work together for change.
Panelists
Dr. Wendy Dean, co-founder of Moral Injury of Healthcare
Elizabeth O'Connor, legislative fellow on the Right on Healthcare team at Texas Public Policy Foundation
Dr. Stuart Pollack, medical director at Brigham and Women's Advanced Primary Care Associates
Dr. Simon Talbot, associate professor of surgery at Harvard Medical School and attending surgeon in the division of plastic surgery at Brigham and Women's Hostpital