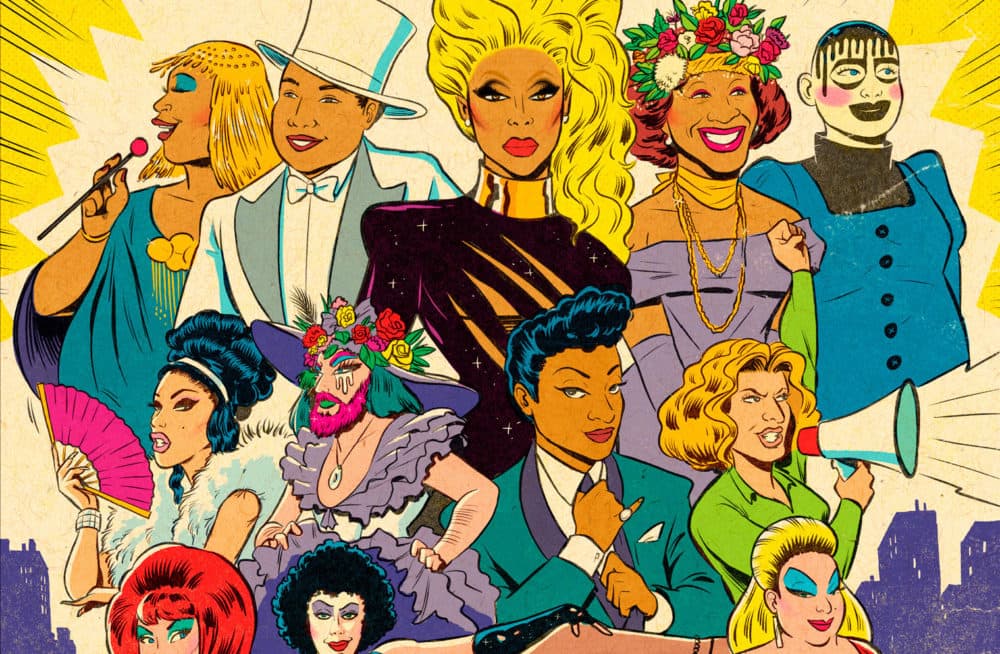 Time & Date
Thursday, March 5, 2020, 7:00 pm
Doors open at 6:00 p.m.
Event Location
WBUR CitySpace 890 Commonwealth Ave Boston, MA 02215Open in Google Maps
WBUR arts and culture reporter Cristela Guerra interviews authors Tom Fitzgerald and Lorenzo Marquez about their latest book, "Legendary Children: The First Decade of Rupaul's Drag Race and The Last Century of Queer Life."
Copies of "Legendary Children" will be on sale via Brookline Booksmith. Tom and Lorenzo will sign books following the discussion.
About "Legendary Children"
From the singular voices behind Tom and Lorenzo comes the ultimate guide to all-things RuPaul's Drag Race and its influence on modern LGBTQ culture. Legendary Children centers itself around the idea that not only is RuPaul's Drag Race the queerest show in the history of television, but that RuPaul and company devised a show that serves as an actual museum of queer cultural and social history, drawing on queer traditions and the work of legendary figures going back nearly a century. In doing so, Drag Race became not only a repository of queer history and culture, but also an examination and illustration of queer life in the modern age. It is a snapshot of how LGBTQ folks live, struggle, work, and reach out to one another–and how they always have–and every bit of it is tied directly to Drag Race. Each chapter is an examination of a specific aspect of the show–the Werk Room, the Library, the Pit Crew, the runway, the Untucked lounge, the Snatch Game–that ties to a specific aspect of queer cultural history and/or the work of certain legendary figures in queer cultural history.
About Tom and Lorenzo
Tom Fitzgerald and Lorenzo Marquez have been a couple for a couple of decades and married for half of one. In 2006, they took their backgrounds in film, music, fashion and advertising, and launched a gay-themed reality television blog called "Project RunGay," which brought them a level of attention and acclaim that might have turned them quite obnoxious had they not been so busy turning that initial outburst of interest into a long-term media and publishing plan. Twelve years later, their eponymous web site Tom & Lorenzo enjoys a readership in the millions, a podcast listened to by tens of thousands every week, a book, and a social media presence that has all combined to successfully recast them from fan bloggers to legitimate fashion and cultural critics. They are members of GALECA: The Society of LGBTQ Entertainment Critics, and Tomatometer-approved film and television critics for Rotten Tomatoes.