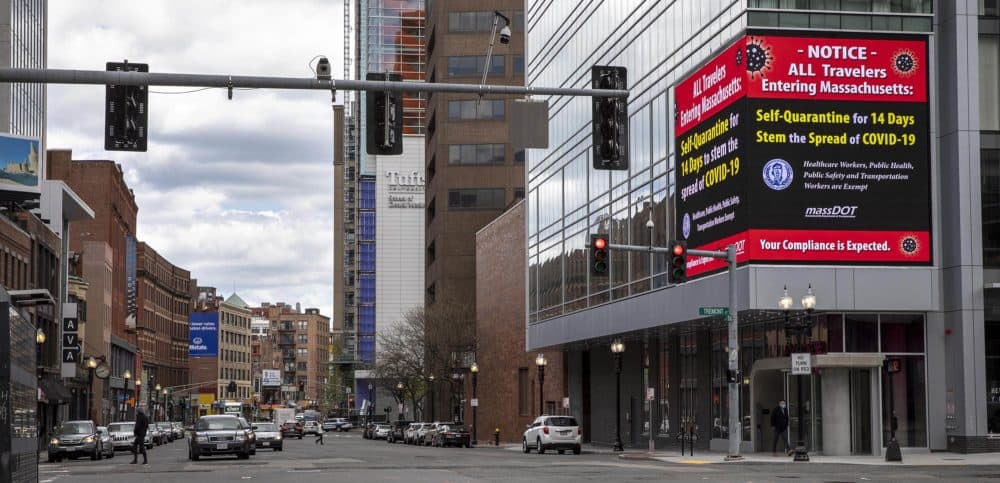 Time & Date
Tuesday, June 30, 2020, 6:00 pm
Event Location
WBUR CitySpace Virtual Event Open in Google Maps
What will the post-pandemic world look like? Will many of us never return to the office to work? Will our children be in classrooms with only ten other students some days and learning from home the others? Will restaurants be able to survive with half the tables and no bars? Will our athletes play and our musicians perform in front of empty seats? Will we be a kinder, more equitable and less polluted society?
Radio Boston host Tiziana Dearing leads the conversation with Dr. Helen Boucher, chief of the Division of Geographic Medicine and Infectious Diseases at Tufts Medical Center; Dr. Lynn Perry Wooten, president of Simmons University; Matthew Teitelbaum, Ann and Graham Gund director of the Museum of Fine Arts; and Boston City Councilor Ricardo Arroyo.
Want to submit questions before the event? Go to slido.com and entering event code #WBURVTH12.