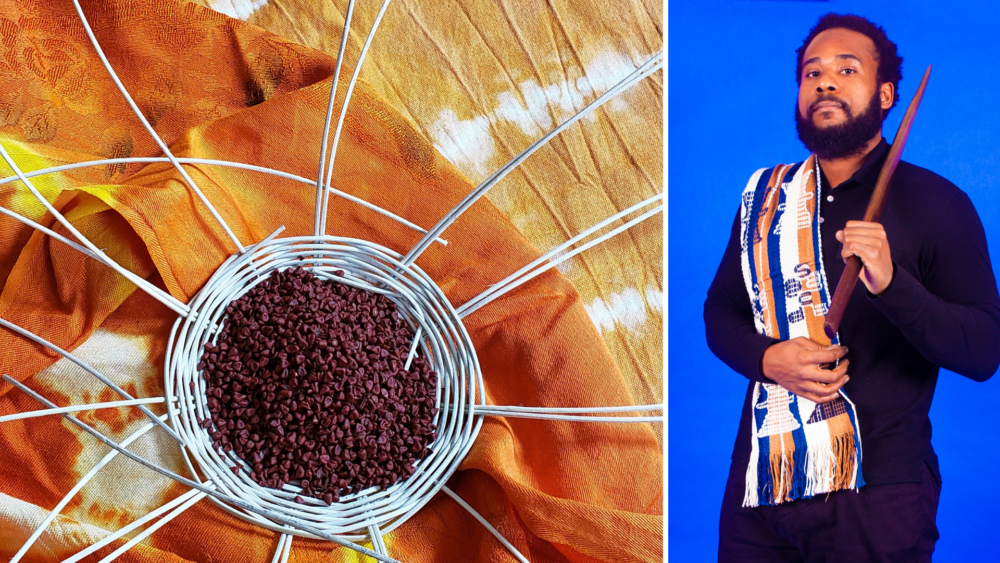 Time & Date
Thursday, July 9, 2020, 4:00 pm
Event Location
The ARTery Virtual Event Open in Google Maps
Have old fabrics or clothes that need a refresh? Join The ARTery for an at-home dyeing workshop with artist and The ARTery 25 member Stephen Hamilton! Stephen will teach us how to transform fabrics at home using natural dyes and West African dyeing techniques. For this workshop, we'll be using annatto seed, a spice found in tropical climates. You can find annatto seed at your local grocery store or you can order it online.
This workshop is for all ages and is particularly fun for kids. This event is free and open to the public, but advance registration is requested.
Materials
2 cups annatto seed
2/3 cup soda ash/washing soda
2 yards of white or light colored 100% cotton, linen wool or silk fabric (t-shirts, bed sheets or other clothing will work too)
Plastic twine (unflavored wax coater dental floss will work too)
1 pair of scissors
1 bucket
1 large cooking pot
1 cup of white vinegar (optional)
About Stephen Hamilton 
Stephen Hamilton is an artist and arts educator living and working in Boston Massachusetts. His work incorporates both Western and African techniques, blending figurative painting and drawing with resist dyeing, weaving, and woodcarving. Each image is a marriage between the aesthetic perspectives and artistry of both traditions. As a Black American trained in traditional west African art forms, he treats the acts of weaving, dyeing, and woodcarving as ritualized acts of reclamation.