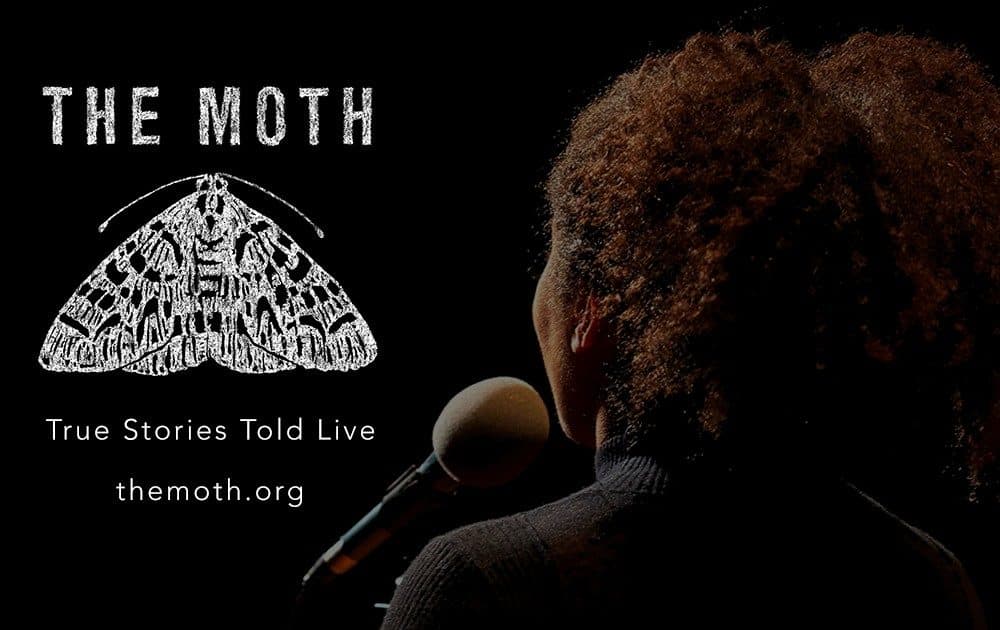 Time & Date
Wednesday, September 23, 2020, 7:30 pm
Virtual doors open at 7:15 p.m.
Event Location
The Moth Virtual EventOpen in Google Maps
Ticket Price
$10.00
WBUR is proud to be a media sponsor of The Moth, an acclaimed non-profit organization dedicated to the art and craft of storytelling. The Moth StorySLAM is an virtual "open-mic" storytelling competition, open to anyone with a five-minute story to share on the night's theme.
The theme of this StorySLAM is "Silenced." Prepare a five-minute story about suppression. Interrupted, talked over, censored, shushed. Pleading the Fifth about your sister's boyfriend, your friend's new haircut, your mother-in-law's famous jello salad. Being told to hold your tongue, hush your mouth, or button your lip. OR the time you pushed back, shouted out, and brandished your words as weapons. Regale us with tales of words eaten…or spoken.
Tickets go on sale on Friday, August 21.