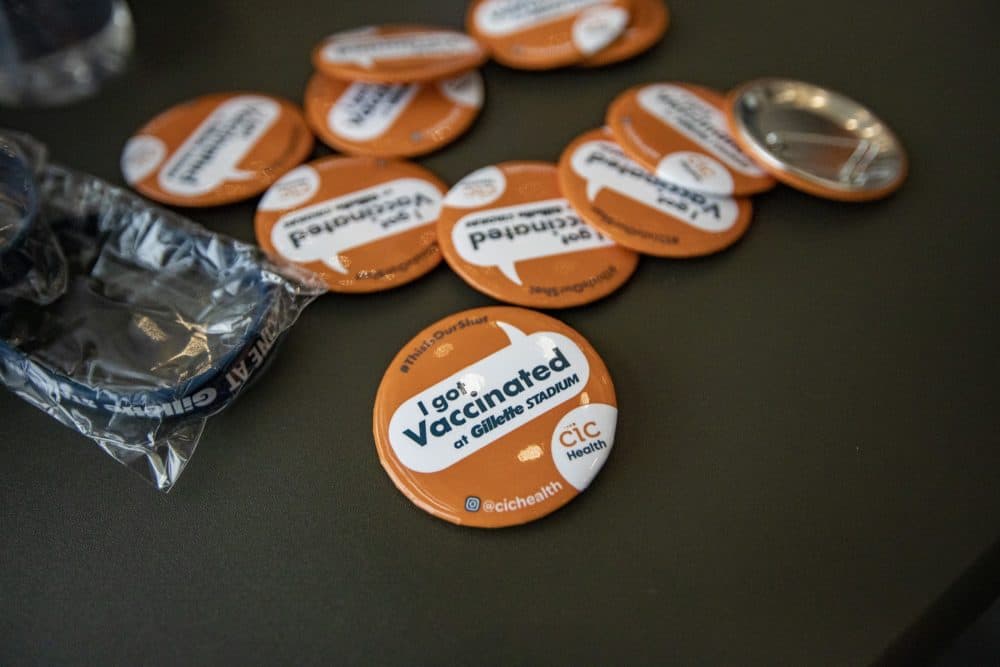 Time & Date
Tuesday, March 9, 2021, 6:00 pm
Event Location
WBUR CitySpace Virtual EventOpen in Google Maps
Ticket Price
Free
Join us for the final event in our WBUR Town Hall series on the science, roll out and safety of the coronavirus vaccine. 
The science strongly supports the safety and efficacy of the vaccine. Yet, many of us still have questions about its side effects, its ability to protect us and for how long.
Endless Thread podcast hosts Ben Brock Johnson and Amory Sivertson detail the history of vaccine misinformation and discuss ways to mitigate hesitancy. Then, health reporter Angus Chen, Dr. Charles Anderson, president & CEO of The Dimock Center, and Dr. Sabrina Assoumou, Boston University School of Medicine assistant professor and infectious diseases physician at Boston Medical Center, take all your outstanding questions about the coronavirus vaccine.
Join the conversation! Submit your questions to us before and during the event here.
Related Reading 
In Tiny Kansas Town, Pandemic Skeptics Abound Amid False Information And Politics
Anti-Coronavirus Vaccine Movement Grows, Fueled By Online Misinformation, Conspiracies
 Get the latest on vaccine safety protocols, side effects and local distribution plans in your inbox. Sign up for our coronavirus newsletter and alerts.