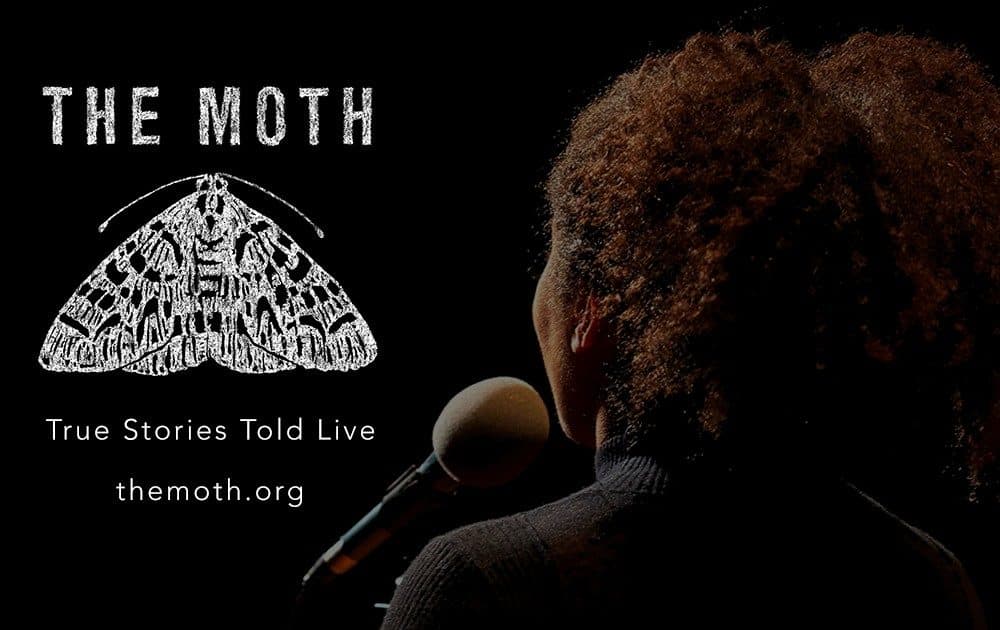 Time & Date
Monday, May 3, 2021, 7:30 pm
Event Location
The Moth Virtual Event Open in Google Maps
WBUR is proud to sponsor The Moth, an acclaimed non-profit organization dedicated to the art and craft of storytelling.
The Moth StorySLAM is a virtual open-mic storytelling experience that invites up to eight tellers to share a true, personal story on a given theme. The SLAM ends with the audience voting for their favorite story, crowning the StorySLAM winner!
The theme for this StorySLAM is "Fresh." Prepare a five minute story about the crispest and cleanest of life's offerings. A new zip code, spouse, haircut or nose. Out with the stale, and in with the freshly baked. Tales of reinvention, from love life shakeups to a test drive of the new and improved you!