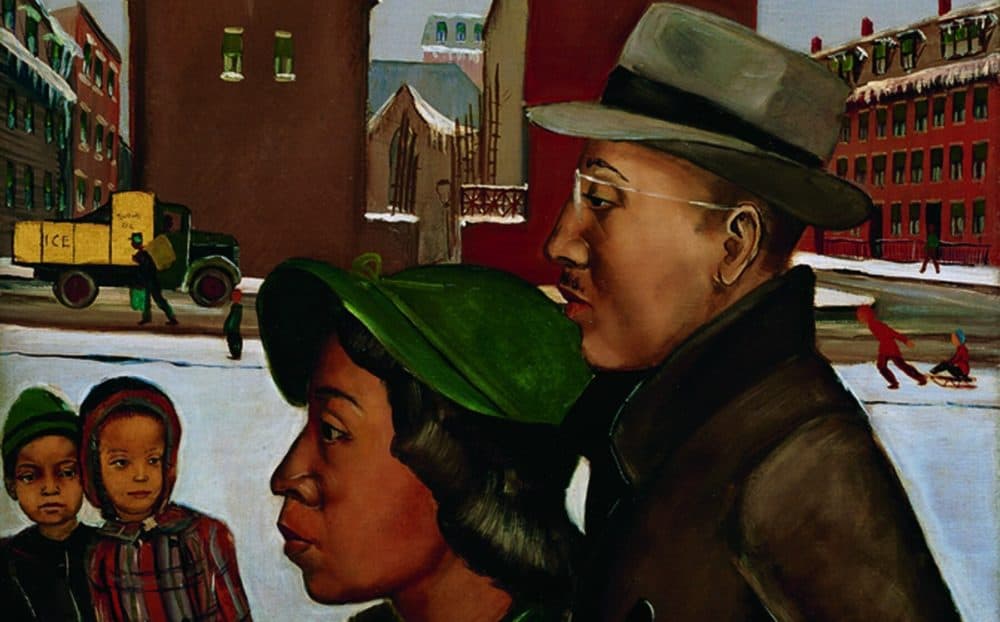 Time & Date
Thursday, March 25, 2021, 6:00 pm
Event Location
Boston Athenæum Virtual Event Open in Google Maps
Ticket Price
Free
Arts and culture reporter Cristela Guerra joins Jackie Cox-Crite, director of the Allan Rohan Crite Research Institute and co-founder of Crite House Museum, to discuss the life and work of artist-reporter Allan Rohan Crite and the extraordinary collection of personal work that he donated to the Boston Athenæum.
Ms. Cox-Crite will share stories of her husband's artistic process and her efforts to sustain and grow his legacy through local projects and national initiatives.
Event hosted by the the Boston Athenæum.