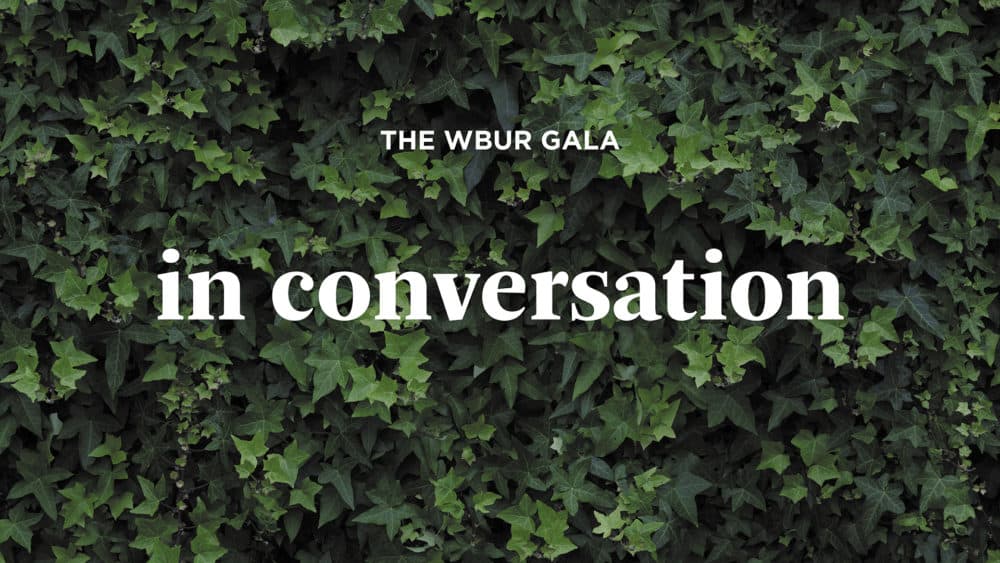 Time & Date
Tuesday, April 27, 2021, 6:00 pm
Event Location
WBUR Virtual Event Open in Google Maps
Join us for The 2021 WBUR Spring Gala, our annual celebration of independent public journalism. In this year's one-of-a-kind virtual experience, you'll enjoy a short program before joining an intimate roundtable conversation with a fascinating guest expert and a WBUR journalist.
Reserve your ticket by April 12 and you'll receive a box filled with treats to make the evening more special.

We are very grateful for the support of our sponsors:
CEOS
Cathy & Jim Stone and Plymouth Rock Assurance
Elizabeth & Phill Gross
EXECUTIVE PRODUCERS
Nancy & Jim Bildner and The Draper Richards Kaplan Foundation
Dinah Buechner-Vischer
Margot & Jonathan Davis
The Gannon Family Charitable Foundation
Margaret & Clinton Harris
Fredericka & Howard Stevenson
PRODUCERS
Nancy Benchoff
Mikele & Doug Rauch
Janice & Kenneth Freeman
DIRECTORS
Dr. Nancy Adams & John Burgess
Melissa & Trevor Fetter
Penny & Bruns Grayson
Bob Hildreth
Allison Picott & Michael Goldstein
Molly Shannon
Elizabeth Shelburne & Mike DeMichele
State Street Corporation
CORRESPONDENTS
Linda C. Black
The Boston Foundation
Judith Obermayer
Barbara R. O'Connor
DANIEL SCHORR JOURNALISM PRIZE PRESENTERS
Nancy & Jim Bildner and The Draper Richards Kaplan Foundation
Special thanks to our partners AE Events and LuxBox Co.