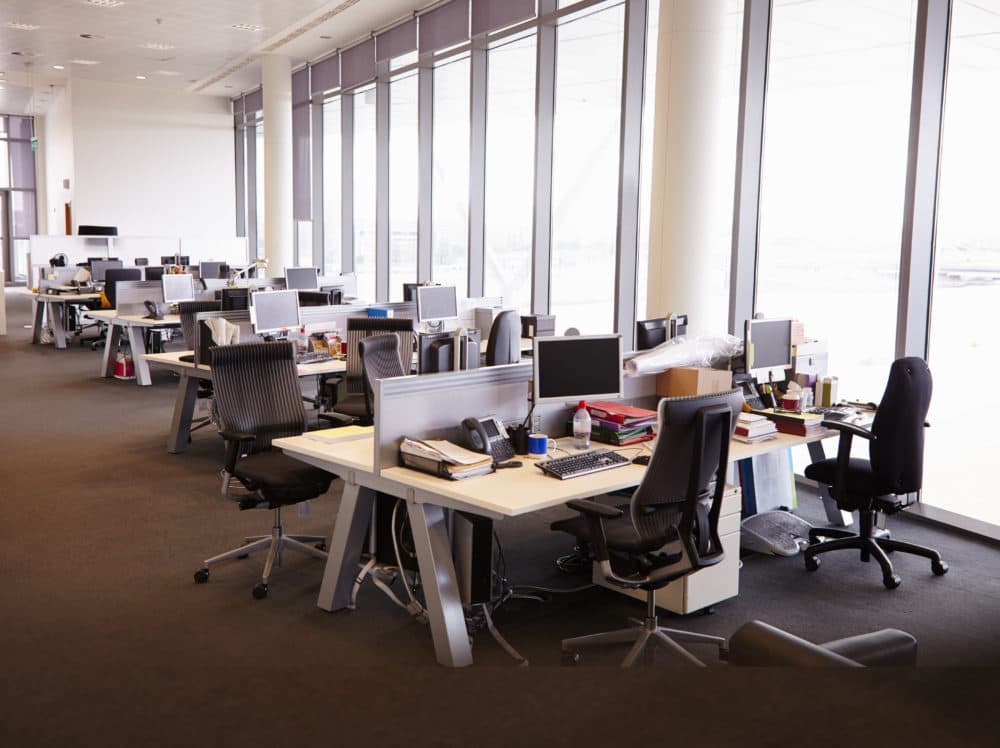 Time & Date
Wednesday, June 16, 2021, 6:00 pm
Event begins at 6:00 pm ET / 3:00 pm PT
Event Location
WBUR CitySpace Virtual EventOpen in Google Maps
The pandemic has changed so many aspects of our lives. This Changes Everything is a new WBUR series examining how our norms, our institutions and our culture have had to adjust to a new reality and what that reality will look like. From how we work, to how we gather, to how we teach, join us for conversations with the leaders, thinkers and activists who are reshaping our world.
Pandemic innovations and pivots have led great swatches of our workforces out of the office building and into the home office. Many companies are already planning to shift to flexible workspaces – reducing overall space they need, trading business travel for videoconferencing and re-thinking office design. What are the cyber security issues with a remote work force? What are the repercussions of this hybrid work model? Will anyone want to commute again?
Reporter Callum Borchers moderates this conversation about how companies can maintain productivity, collaboration and connectivity in a virtual world.
Panelists
Hiawatha Bray - tech reporter, The Boston Globe
Meena Krenek – interior design director, Perkins&Will
Tsedal Neeley - Naylor Fitzhugh professor of business administration, Harvard Business School
This event is made possible with support from code42, providing Insider Risk Management to prevent data loss, leaks and theft.