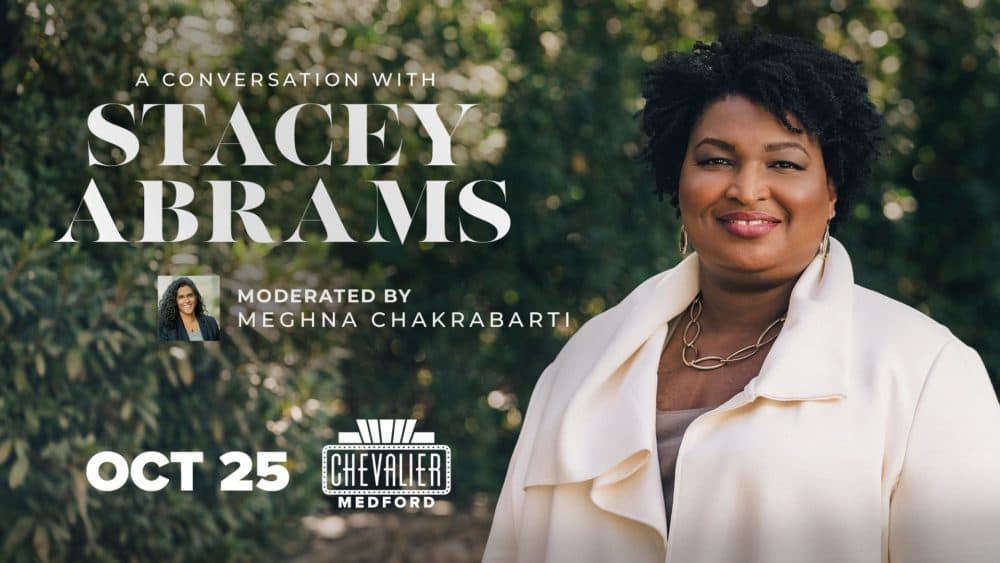 Time & Date
Monday, October 25, 2021, 7:30 pm
Doors open at 6:30 p.m.
Event Location
Chevalier Theater 30 Forest StreetMedford, MA 02155Open in Google Maps
On Point host Meghna Chakrabarti joins political leader, voting rights activist, entrepreneur and New York Times bestselling author Stacey Abrams for an evening of candid conversation and insights on politics, leadership, entrepreneurship, social justice and being a true voice for change.
Designed around worldwide and national events, as well as questions from the audience and community, this conversation with Stacey Abrams will entertain, inform, and empower.
Event hosted by Bill Blumenreich Presents.