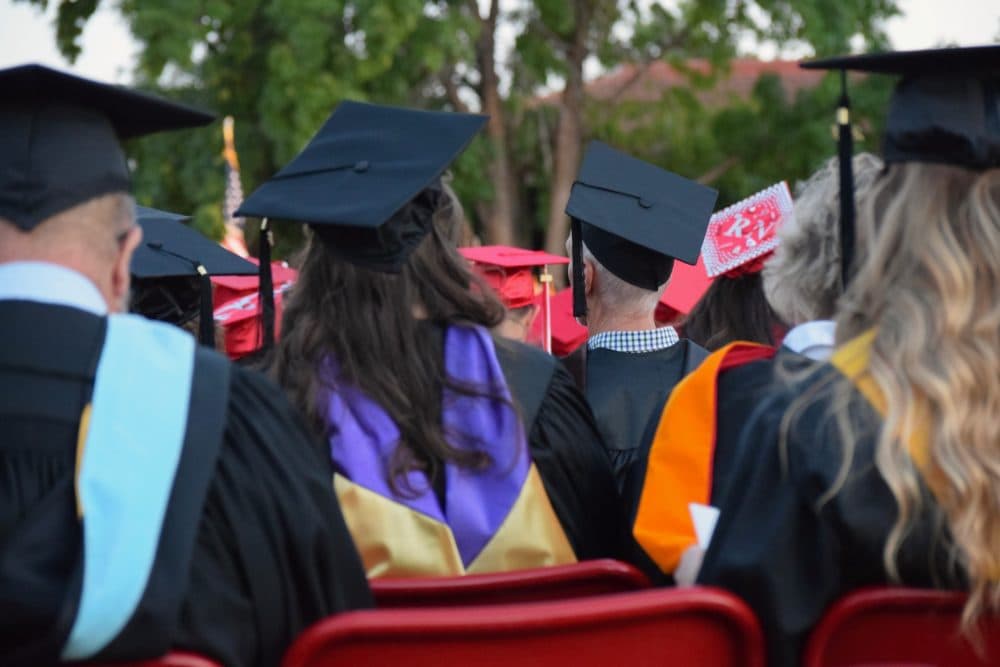 Time & Date
Tuesday, September 14, 2021, 6:30 pm
Both in-person and virtual tickets are available for this event. Doors open at 6:00 p.m.
Event Location
WBUR CitySpace Event890 Commonwealth Avenue Boston, MA 02215Open in Google Maps
The pandemic has changed so many aspects of our lives. This Changes Everything is a new CitySpace series examining how our norms, our institutions and our culture have had to adjust to a new reality and what that reality will look like. From how we work, to how we gather, to how we teach, join us for conversations with the leaders, thinkers and activists who are reshaping our world.
As students and professors return to campus, what lessons were learned from the pandemic? From issues of equity and inclusion to mental health to online learning, how have college and universities adapted and how will they operate going forward?
Radio Boston host Tiziana Dearing  joinS four college presidents to discuss how they navigated the challenges of the last 18 months and what the new "normal" looks like for the future.
Panelists
Bob Brown - president, Boston University
David Greene - president, Colby College
Paula Johnson - president, Wellesley College
Pam Eddinger - president, Bunker Hill Community College