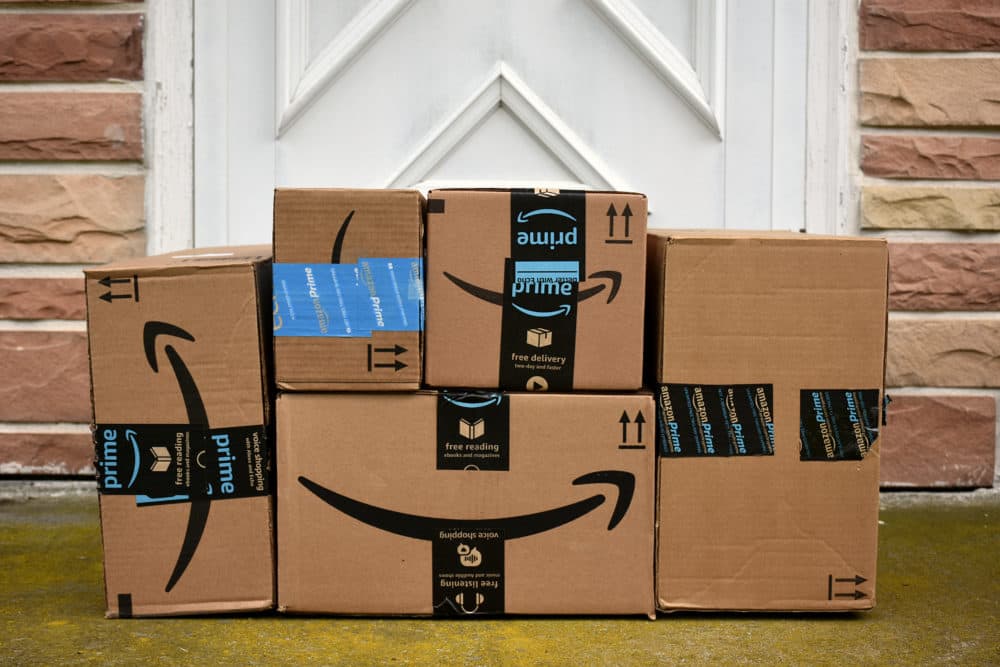 Time & Date
Monday, September 27, 2021, 6:30 pm
Both in-person and virtual tickets are available for this event. Doors open at 6:00 p.m.
Event Location
WBUR CitySpace Event890 Commonwealth Avenue Boston, MA 02215Open in Google Maps
Ticket Price
$0.00-15.00
Join On Point host Meghna Chakrabarti and senior editor Dorey Scheimer for a behind-the-scenes look at their series "The Prime Effect." The series explores the ways Amazon is changing the way we live, work and shop; the company's history of innovation; and the reasons why the federal government is looking to scale the company back.
Dorey will open her reporter's notebook to give you a breakdown of the stories and details she learned while producing the eight-part series. She and Meghan will also be joined virtually by two special guests:
Joshua McNichols, KUOW reporter and host of the "Primed" podcast, which delves into what happened when Amazon set up shop in Seattle and how the company is changing life as we know it.
Tim Bray, former vice president and distinguished engineer at Amazon Web Services, who resigned last summer over the firing of Amazon employee activists. Bray will discuss what he describes as the best job he's ever had and why he felt he had to leave.
Join the conversation! Submit questions before or during the event here.
This event is co-produced by KUOW, Seattle's NPR news station.
CitySpace Tickets (in-person)
General: $15.00 (general admission)
Virtual Tickets (livestream)
Free (only one ticket needed per household)
Ways To Save 
WBUR Members and Sustainers save $5.00 on general tickets to this event online or at the door with your Membership card.
To apply the discount to your ticket purchase online, you'll need to enter a promo code. The code is sent to you in your monthly events newsletter. You can also get your code by emailing membership@wbur.org.