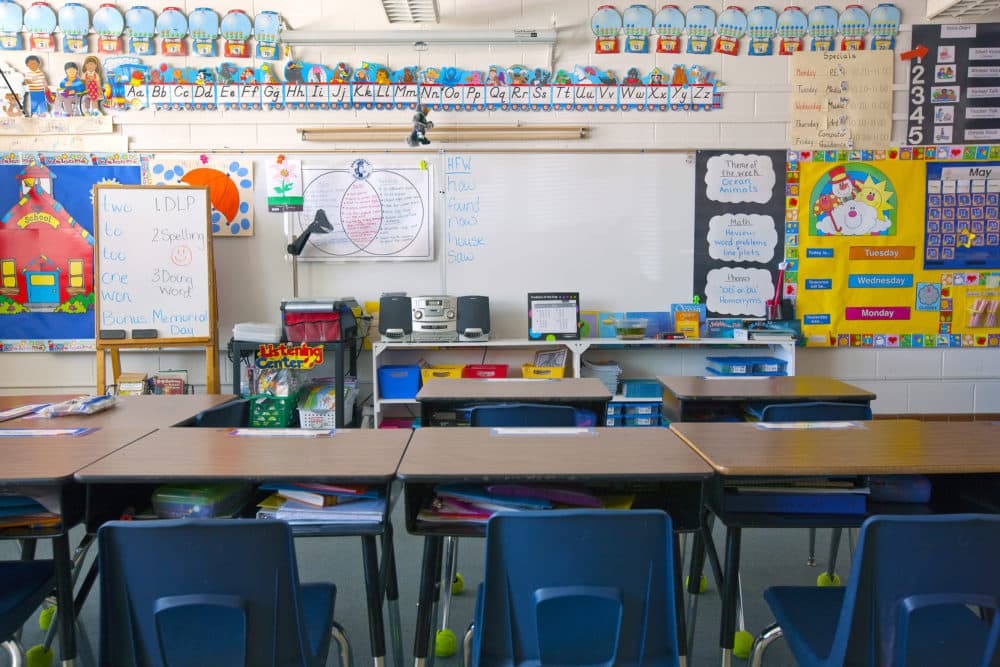 Time & Date
Monday, October 25, 2021, 6:30 pm
Both in-person and virtual tickets are available for this event. Doors open at 6:00 p.m.
Event Location
WBUR CitySpace Event890 Commonwealth Avenue Boston, MA 02215Open in Google Maps
Registration for this event is closed. Tune in live at 6:30 p.m. below.
A new school year begins and hopes of a return to normalcy. But for some students and educators, the pandemic school year changed them and the way they approach school. Senior education reporter Carrie Jung moderates a discussion exploring how educators and students have changed their approach to learning and how they're continuing to recover following the losses of the pandemic
Join the conversation! Submit questions before or during the event here.
Panelists 
Ulana Ainsworth - inclusion kindergarten teacher and teacher leader, Roger Clap Elementary school in Dorchester
Kathleen Smith - Interim Superintendent, Dover-Sherborn Regional School District
Dr. Charles Grandson - Chief Equity & Strategy Officer, Boston Public Schools
Crystal-Mae Waugh Barrios - ESL Inclusion Teacher, Cameron Middle School in Framingham