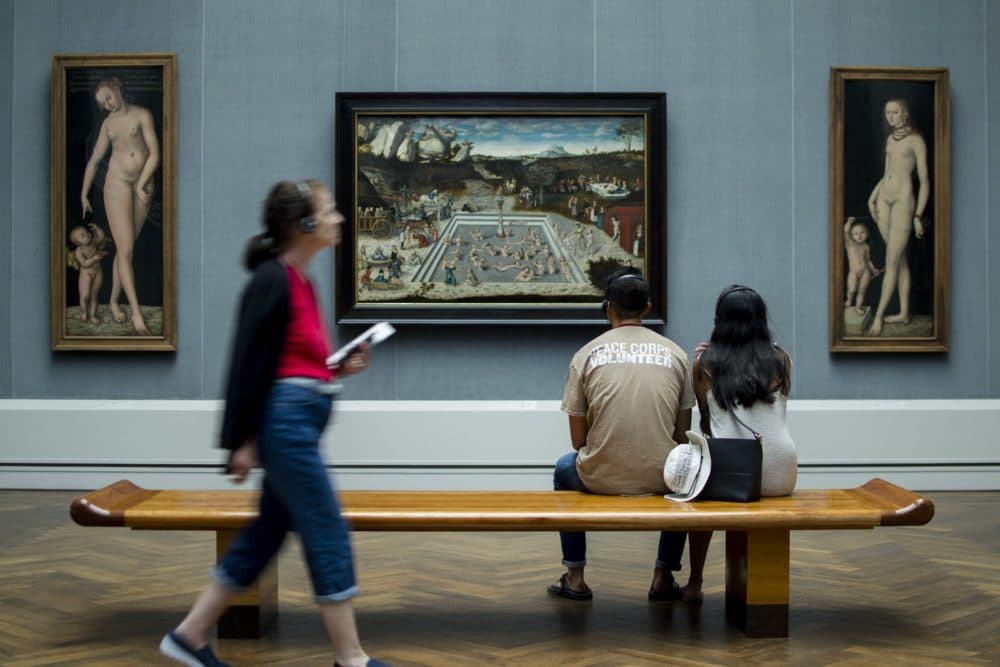 Time & Date
Monday, December 6, 2021, 6:30 pm
Both in-person and virtual tickets are available for this event. Doors open at 6:00 p.m.
Event Location
WBUR CitySpace Event890 Commonwealth Avenue Boston, MA 02215Open in Google Maps
The pandemic has changed so many aspects of our lives. This Changes Everything is a new WBUR series examining how our norms, our institutions and our culture have had to adjust to a new reality and what that reality will look like. From how we work, to how we gather, to how we teach, join us for conversations with the leaders, thinkers and activists who are reshaping our world.
As our theatres, museums and movie houses continue to welcome back audiences, we talk with two leaders of major Boston arts organizations and a film critic to find out what they've learned and what they envision going forward. Will COVID protocols be integrated into live gatherings from now on? Will the virtual option of watching from the comfort of one's home forever decrease in-person audiences? What is the role of art in times of crisis? Paris Alston, WBUR's host of the Consider This podcast, moderates.
Panelists
Ty Burr - writer and film critic, Ty Burr's Watch List on Substack
Jill Medvedow - Ellen Matilda Poss Director, Institute of Contemporary Art
Diane Paulus - Terrie and Bradley Bloom Artistic Director, American Repertory Theater