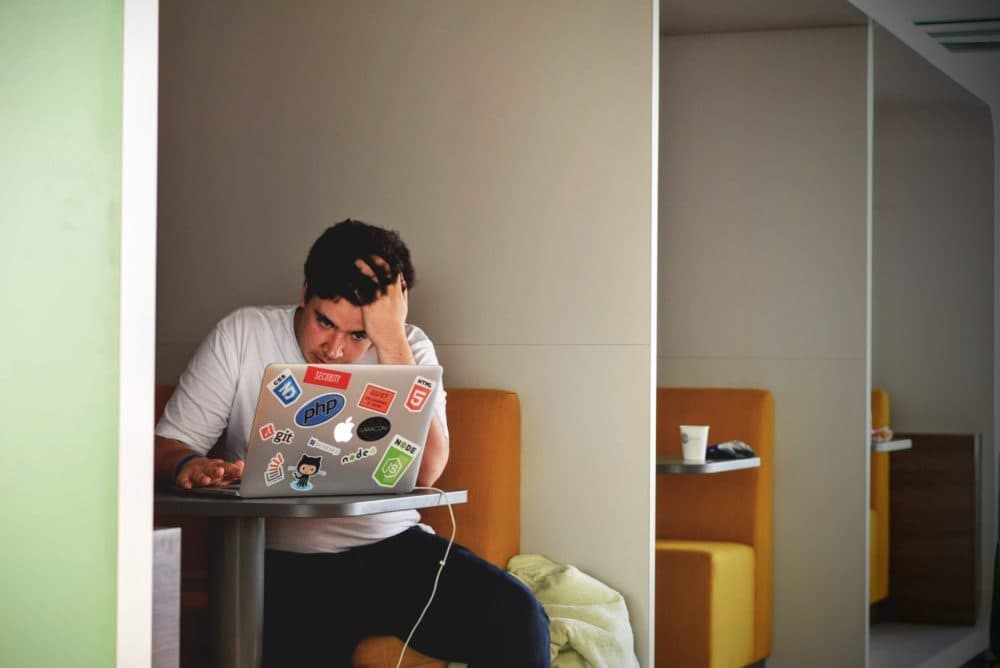 Time & Date
Thursday, January 13, 2022, 6:30 pm
Event Location
WBUR CitySpace890 Commonwealth AvenueBoston, MA 02210Open in Google Maps
Call to Mind, APM's mental health content initiative, is partnering with WETA's Well Beings Tour to bring critical local conversations about youth mental health to cities nationwide. WBUR CitySpace is proud to co-produce this final stop on the tour.
For many Americans, community college is an important path toward climbing the economic ladder. Programs can be more accessible to a wider swath of the public and offer vital certifications and degrees in trades, frontline medical work and other core aspects of our economy. Community college students often juggle classes with raising families, working or dealing with other stressful constraints on time. But unlike four-year universities, mental health services at community colleges are severely lacking or non-existent.
Here & Now co-host Scott Tong moderates a discussion about understanding and navigating the mental health gaps in community college.
Guests
Dr. Vivek Murthy - U.S. Surgeon General
Dr. Alexander Tsai - board-certified psychiatrist, Massachusetts General Hospital and associate professor of psychiatry, Harvard Medical School
Jordan Herrera - director of social services, Amarillo College
---
WELL BEINGS is a major national campaign from WETA addressing health needs in America with a focus on youth mental health.
The WELL BEINGS YOUTH MENTAL HEALTH PROJECT is made possible by Otsuka, Kaiser Permanente, Bank of America, Liberty Mutual Insurance, American Psychiatric Association Foundation, One Mind, Movember, National Alliance on Mental Illness, Dana Foundation, Dauten Family Foundation, The Hersh Foundation, Mental Health Services Oversight & Accountability Commission, John & Frances Von Schlegell, Sutter Health, Robina Riccitiello and Jackson Family Enterprises.
Partners include CALL TO MIND at American Public Media, PBS NewsHour Student Reporting Labs, WE Organization, National Council for Mental Wellbeing, Mental Health America, PEOPLE, Forbes, The Steve Fund and The Jed Foundation.
Call to Mind is American Public Media's initiative to foster new conversations about mental health. Call to Mind is bringing mental health conversations into the open, increasing public knowledge and engagement, to empower people to find the support they want and need.
Registrants may be contacted by WBUR, Call to Mind and Well Beings about this or future events.