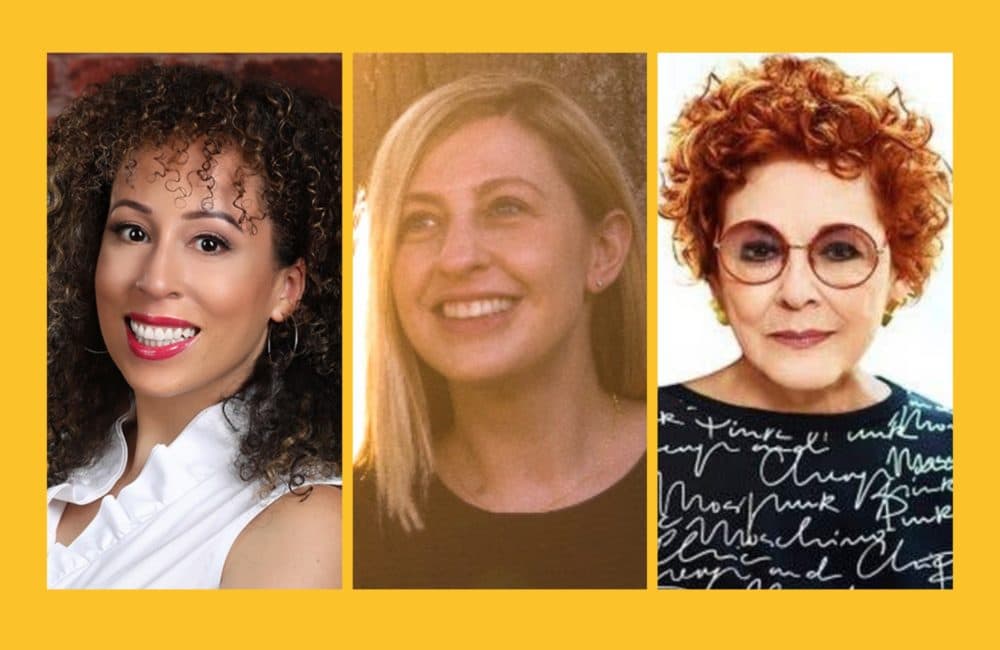 Time & Date
Tuesday, February 15, 2022, 6:30 pm
Both in-person and virtual tickets are available for this event. Doors open at 6:00 p.m.
Event Location
WBUR CitySpace890 Commonwealth Avenue Boston, MA 02215Open in Google Maps
Ticket Price
Free
Have you ever wanted to hear two of your favorite authors in conversation together? Or two of the most well known environmentalists discuss their challenges and triumphs? Two scientists on winning the Nobel Prize? Tell Me More! is a new monthly series that will pair fascinating leaders in their respective fields for conversations about their journeys, inspirations and life lessons.
Technology, social media and now the pandemic have drastically changed the dating scene. Join us after Valentine's Day for a multi-generational conversation with three advice columnists about how dating, love and attitudes toward sex have changed over the decades. On Point senior editor Dorey Scheimer moderates.
Panelists 
Jenée Desmond-Harris - "Dear Prudence" columnist, Slate
Meredith Goldstein - "Love Letters" columnist and feature editor, Boston Globe
Margo Howard - Slate's original "Dear Prudence" and daughter of the late Ann Landers
CitySpace Tickets (in-person)
Free (general admission)
All in-person attendees will be required to show proof of vaccination and wear masks except when actively eating or drinking. CitySpace will be seating at 50% capacity (109 seats) for this event. View all of our COVID-19 policies here.
Virtual Tickets (livestream)
Free (only one ticket needed per household)
Registrants may be contacted by CitySpace about this or future events.