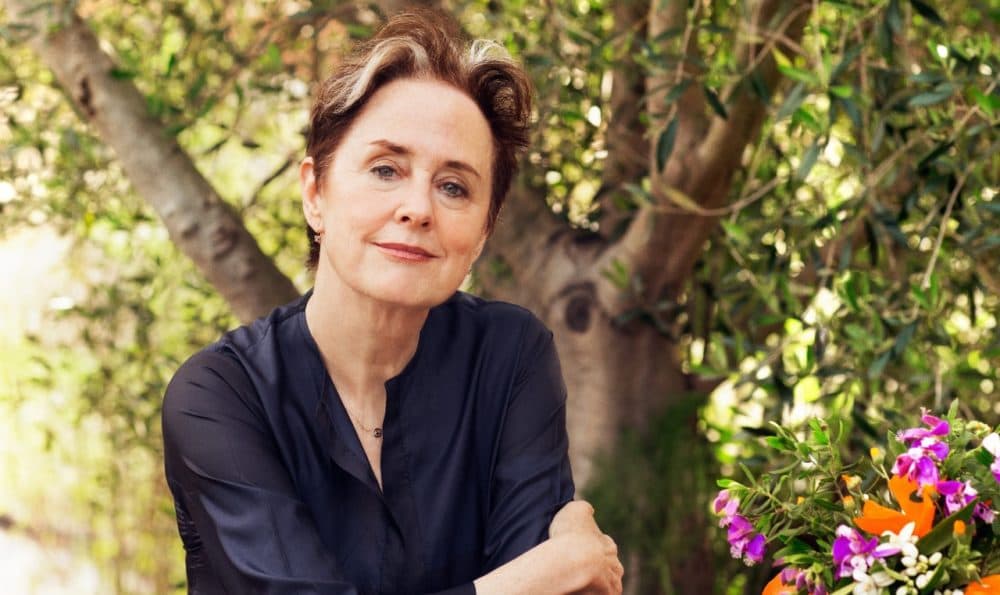 Time & Date
Wednesday, April 6, 2022, 6:00 pm
Only virtual tickets are available for this discussion.
Event Location
WBUR CitySpace890 Commonwealth Avenue Boston, MA 02215Open in Google Maps
Curated Cuisine is a monthly series where renowned chefs, both local and national, share their food philosophy, their career journeys, and what they learned during the pandemic.
Join us for a virtual conversation with Alice Waters, renowned owner of Berkeley, CA's Chez Panisse and creator of the farm-to-table movement, about her new book, "We Are What We Eat: A Slow Food Manifesto." Food writer, editor and stylist Sheryl Julian moderates.
This event is co-produced by Boston University Metropolitan College Programs in Food & Wine.
About "We Are What We Eat" 
In We Are What We Eat, Alice Waters urges us to take up the mantle of slow food culture, the philosophy at the core of her life's work. When Waters first opened Chez Panisse in 1971, she did so with the intention of feeding people good food during a time of political turmoil. Customers responded to the locally sourced organic ingredients, to the dishes made by hand, and to the welcoming hospitality that infused the small space—human qualities that were disappearing from a country increasingly seduced by takeout, frozen dinners and prepackaged ingredients. Waters came to see that the phenomenon of fast food culture, which prioritized cheapness, availability and speed, was not only ruining our health, but also dehumanizing the ways we live and relate to one another.
Over years of working with regional farmers, Waters and her partners learned how geography and seasonal fluctuations affect the ingredients on the menu, as well as about the dangers of pesticides, the plight of fieldworkers and the social, economic, and environmental threats posed by industrial farming and food distribution. So many of the serious problems we face in the world today—from illness, to social unrest, to economic disparity and environmental degradation—are all, at their core, connected to food. Fortunately, there is an antidote. Waters argues that by eating in a "slow food way," each of us—like the community around her restaurant—can be empowered to prioritize and nurture a different kind of culture, one that champions values such as biodiversity, seasonality, stewardship and pleasure in work.