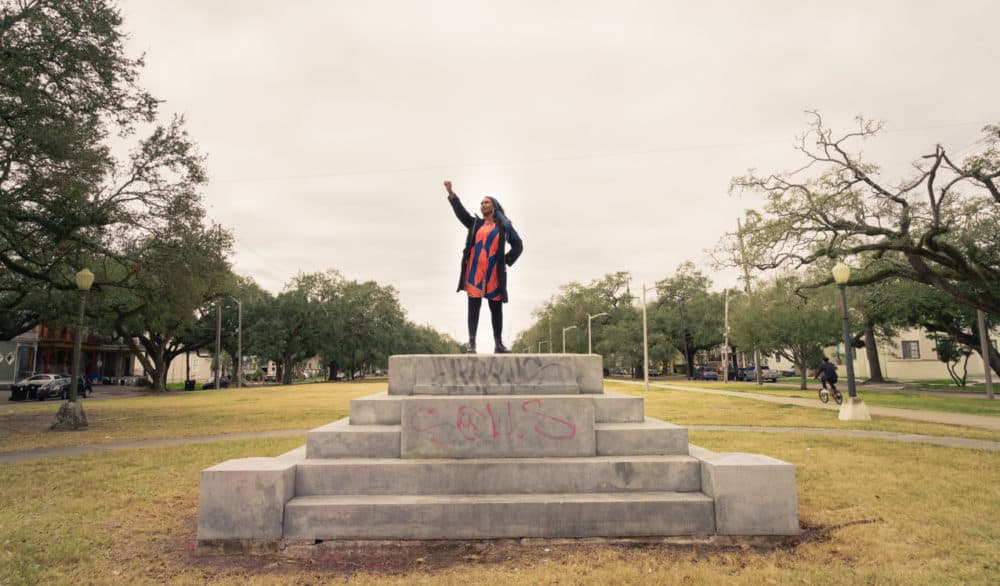 Time & Date
Thursday, March 3, 2022, 6:30 pm
Event Location
WBUR CitySpace890 Commonwealth Avenue Boston, MA 02215Open in Google Maps
Newsmakers is a series showcasing the exceptional journalism from WBUR. Our hosts and reporters will open their notebooks and dive deep into their stories, sharing behind-the-scenes details and additional reporting yet to be revealed. Experience the journalism come alive with video, photography, music and sound to enrich these stories in a unique, in-depth multimedia experience. 
Across the south, monuments associated with the Confederacy have toppled as protests against the murder of George Floyd, police brutality and racial injustice took over cities around the world. These moments act as catalysts by removing white supremacists imagery from the landscape and making space to reimagine how we memorialize history.
Join Morning Edition host Rupa Shenoy in conversation with arts and culture reporter Cristela Guerra and photographer Jennifer Ortiz in a photo-rich, immersive discussion about their journey to three cities where Confederate monuments once stood and in some cases, where new monuments currently stand. What can the north learn from the south in navigating this crucial moment and how we as a country often clarify history to catch up with culture?