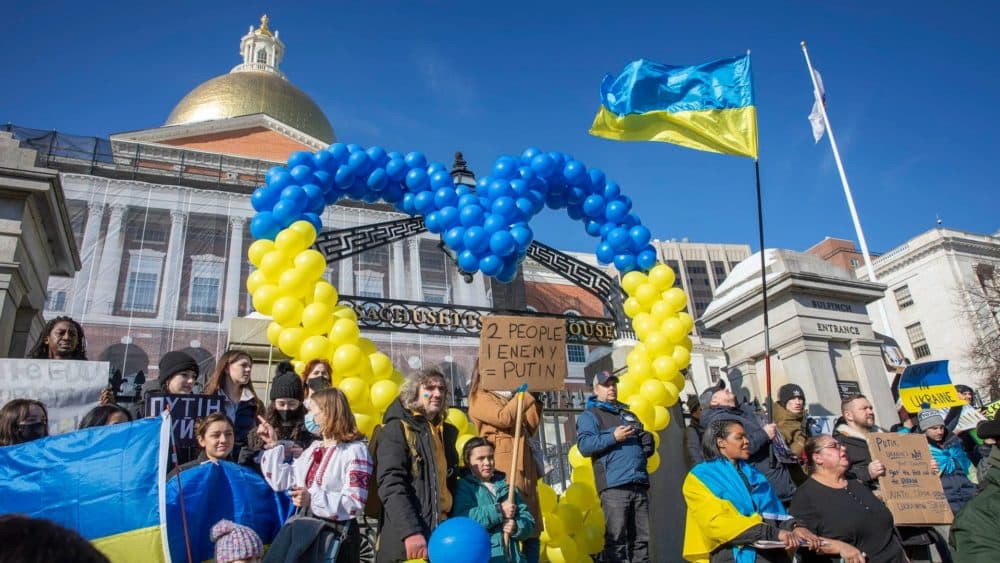 Time & Date
Tuesday, March 8, 2022, 6:30 pm
Both in-person and virtual tickets are available for this event. Doors open at 5:30 p.m.
Event Location
WBUR CitySpace890 Commonwealth Avenue Boston, MA 02215Open in Google Maps
As Russia intensifies its attacks on Ukrainian cities, many questions loom about what's at stake at home and abroad. Will Russia deploy nuclear weapons? Will the sanctions on Russia work to end the war? How much more will the U.S. intervene?
Radio Boston host Tiziana Dearing will be joined by experts who will bring us up to date on the current crisis, what to expect next and answer your questions.
Panelists
Monica Duffy — Toft professor of international politics, Tufts University Fletcher School
Emily Channell-Justice — Director, Temerty contemporary Ukraine program, Harvard University