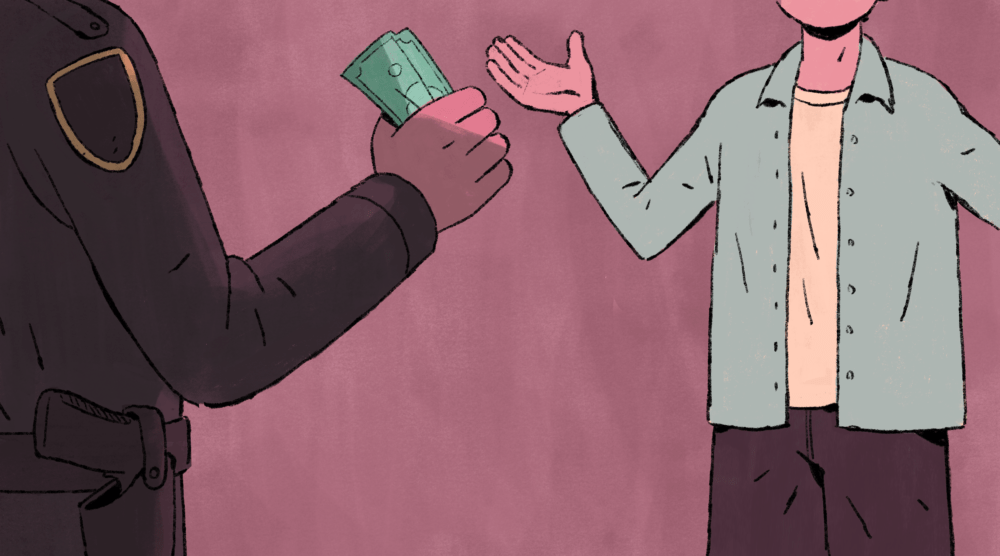 Time & Date
Tuesday, April 5, 2022, 6:30 pm
Both in-person and virtual tickets are available for this event. Doors open at 5:30 p.m.
Event Location
WBUR CitySpace890 Commonwealth Avenue Boston, MA 02215Open in Google Maps
Newsmakers is a series showcasing the exceptional journalism from WBUR. Our hosts and reporters will open their notebooks and dive deep into their stories, sharing behind-the-scenes details and additional reporting yet to be revealed. Experience the journalism come alive with video, photography, music and sound to enrich these stories in a unique, in-depth multimedia experience. 
WBUR's investigations team recently exposed how easy it is for police to seize money in a process referred to as civil asset forfeiture. The system allows police and prosecutors to take and keep money and property they suspect is part of a drug crime. Many states have eased their civil forfeiture laws, but in Massachusetts prosecutors are able to keep seized assets using a lower legal bar than in any other state.
Join senior investigative editor-reporter Christine Willmsen and the investigations team as they pull back the curtain on how investigative journalism works — when every word matters and every sentence has consequences. Plus, learn what their investigation into civil forfeitures revealed and what's happening now on Beacon Hill to address the shortfalls of the system. State Rep. Jay Livingstone, who has proposed reform measures, will join to discuss. Event illustrations by Sam Ward for WBUR.
This event is supported by the Pulitzer Center.