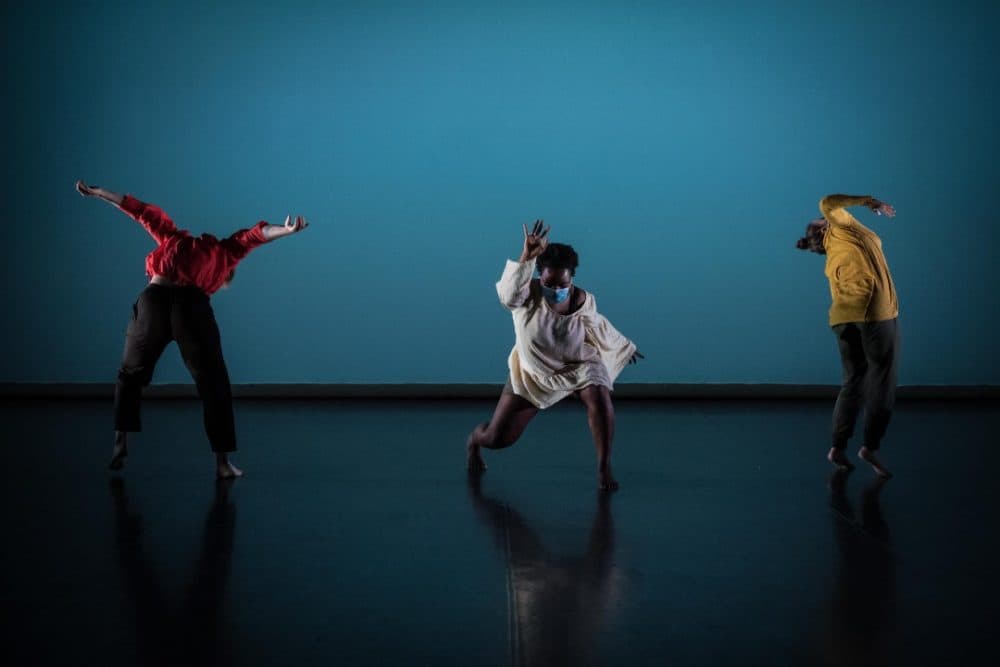 Time & Date
Saturday, May 14, 2022, 7:00 pm
Event Location
WBUR CitySpace 890 Commonwealth Avenue Boston, MA 02215Open in Google Maps
Your next favorite artist is right here in Boston. WBUR keeps its finger on the pulse of Boston's diverse and lively arts and culture scene on-air, online...and now on stage. Join us for "Ones to Watch: Boston's Emerging Artists," an eight-part series featuring up-and-coming artists across an array of genres: dance, music, performance art, storytelling, poetry and theater.
Since January 2021, choreographer Jenny Oliver has been working on a series of dances inspired by her lived experience and the experiences of those in her community in response to isolation, grief and loss.
Through film and movement, this event will ask you to reflect on the questions that fueled the creation of a new work in this series: What does it mean to belong to a person, to a place, to yourself? In a time where many people are navigating place, space and increased screen time, experience the joy of dance as a way to be closer to ourselves and others.
In-person attendees: join us after the show for a reception and meet-and-greet with Jenny and her fellow dancers!
CitySpace Tickets
Premiere: $25.00 (includes reserved seating)
General: $15.00
Student: $5.00
Virtual Tickets
$5.00 (only one ticket needed per household)
Ways To Save
WBUR Sustainers save $5.00 on premiere, general and virtual tickets to this event online or at the door with your Membership card. WBUR Members save $5.00 on premiere and general tickets online or at the door with your Membership card.
To apply the discount to your ticket purchase online, you'll need to enter a promo code. The code is sent to you in your monthly events newsletter. You can also get your code by emailing membership@wbur.org.
Registrants may be contacted by CitySpace about this or future events.
This event is supported in part by the National Endowment for the Arts. To find out more about how National Endowment for the Arts grants impact individuals and communities, visit www.arts.gov.