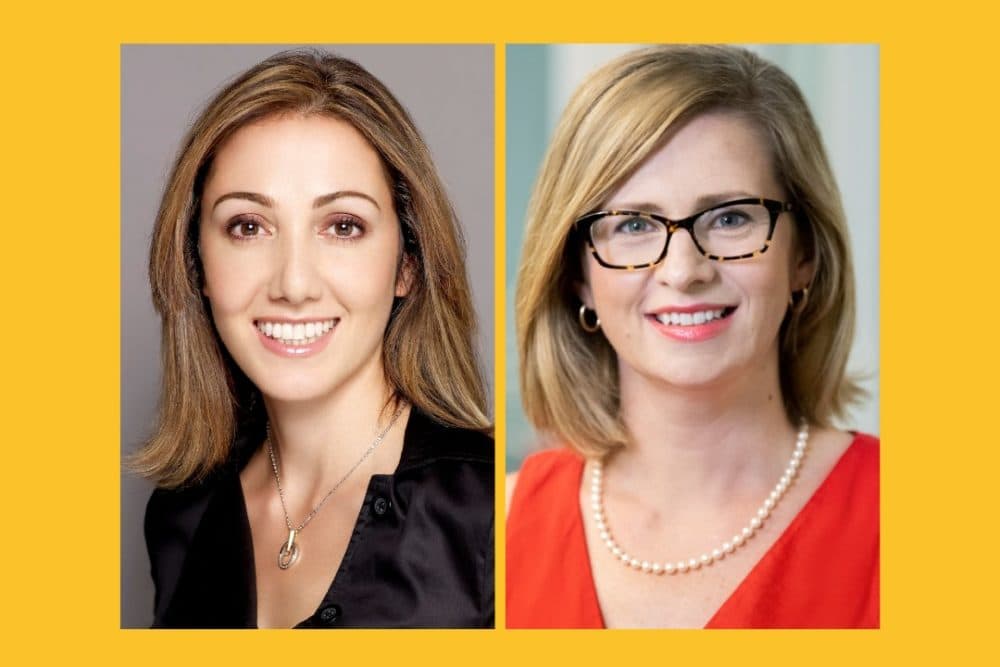 Time & Date
Monday, May 16, 2022, 6:30 pm
This event is virtual only.
Event Location
WBUR CitySpace 890 Commonwealth Avenue Boston, MA 02215Open in Google Maps
Phenomenal Women is a new CitySpace series spotlighting women leaders in variety of fields – most of which have been historically dominated by men. We invite women who have risen to the top of their professions to share their stories – from scientists researching how our brains work and athletes coaching major league sports to journalists transforming newsrooms, to artists reclaiming women's voices.  
Over the past decade a group of extraordinary women has changed the face of the biotech industry, becoming indispensable to the development of vaccines, genome sequencing, and cures to diseases. Join Radio Boston host Tiziana Dearing for a virtual conversation with two women who are paving the way: Dr. Aoife Brennan, President and CEO of Synlogic Inc., a clinical stage company creating transformative medicines, and Dr. Pardis Sabeti, who heads her own lab mapping the genome to discover new cures for diseases.