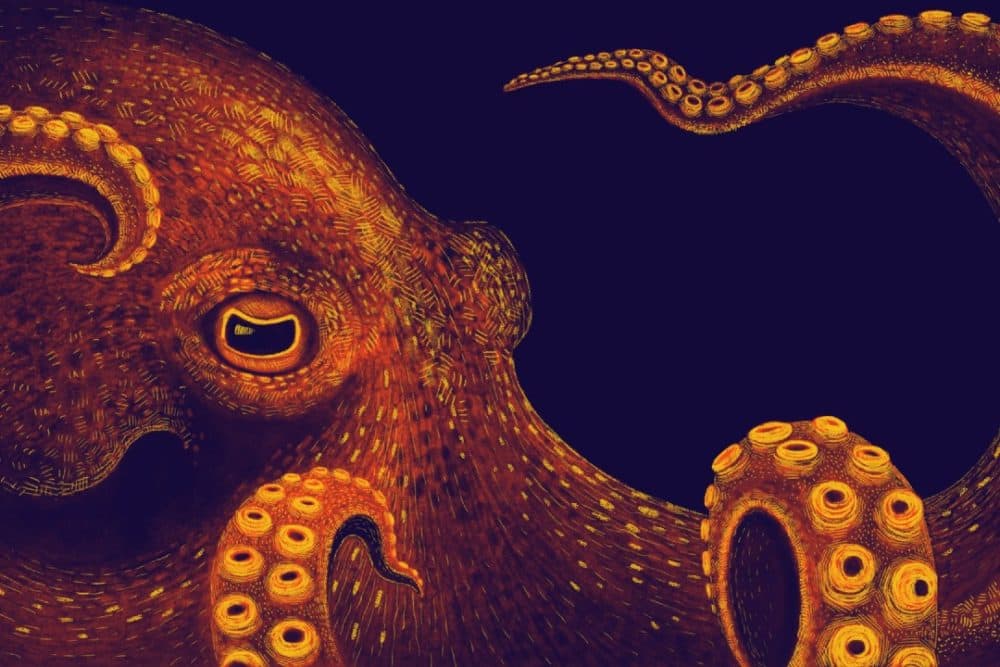 Time & Date
Wednesday, June 15, 2022, 6:30 pm
Event Location
WBUR CitySpace 890 Commonwealth Avenue Boston, MA 02215Open in Google Maps
The cephalopods descended upon Boston once again! Science Friday and WBUR teamed up to present an evening full of cephalo-bration at CitySpace, where attendees could watch short science documentaries, hear from marine biology experts, take a backstage tour through a cephalopod culture center, and meet a real-life octopus.
Joining us on stage this time are a few cephalopod celebrities:
Bret Grasse, manager of cephalopod operations at the Marine Biological Laboratory in Woods Hole
Anik Grearson, Master's student in marine biology student at Northeastern University and fellow at the Bellono Lab at Harvard University, who is studying all things undersea, with a soft spot for octopuses.
Owen Nichols, director of marine fisheries research at the Center for Coastal Studies, who conducts research in collaboration with Cape Cod fisherfolk to support sustainable fisheries.