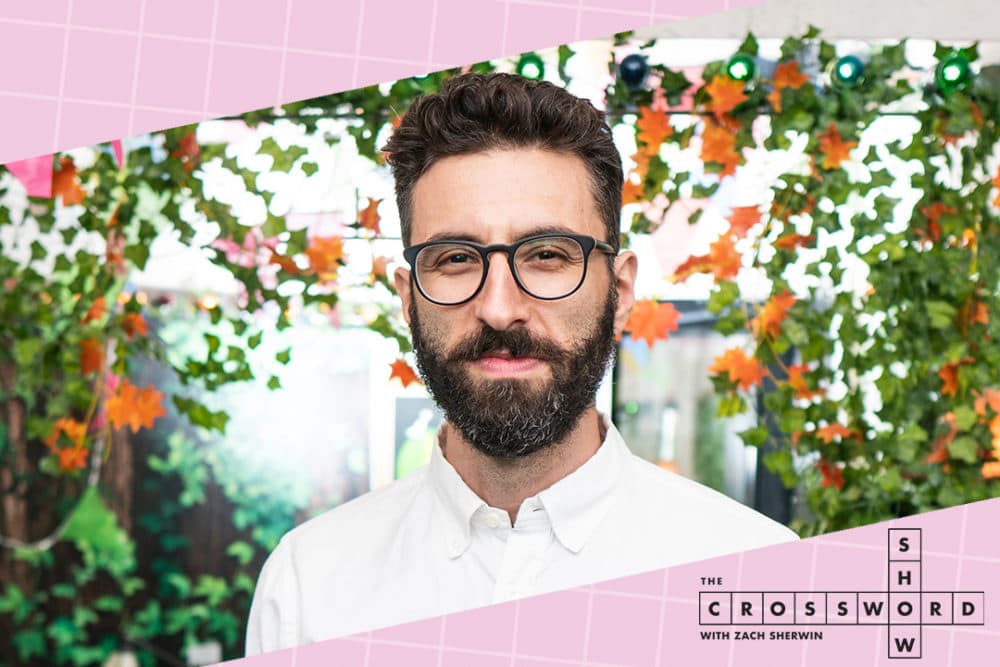 Time & Date
Saturday, July 16, 2022, 7:00 pm
Doors open at 6:00 p.m.
Event Location
WBUR CitySpace 890 Commonwealth Ave Boston, MA 02215Open in Google Maps
Online ticket sales close at 5:00 p.m. After that, tickets will be sold at the door until we reach capacity.
Zach Sherwin ("Crazy Ex-Girlfriend," "Epic Rap Battles of History") hosts a panel of guest comedians (Bethany Van Delft and Josh Gondelman) as they solve an actual crossword puzzle live onstage, with everything displayed on a giant screen for the audience to follow along.
Each time the solvers decipher a clue, Zach takes the show down a rabbit hole of comedy, music, wordplay and/or trivia inspired by the answer words. You don't need any crossword expertise to be dazzled by this unique and joyful experience!
CitySpace Tickets 
General: $20.00
Student: $10.00
Ways To Save
WBUR Sustainers and Members save $5.00 on general tickets to this event online or at the door with your Membership card.
To apply the discount to your ticket purchase online, you'll need to enter a promo code. The code is sent to you in your monthly events newsletter. You can also get your code by emailing membership@wbur.org.
Registrants may be contacted by CitySpace about this or future events.