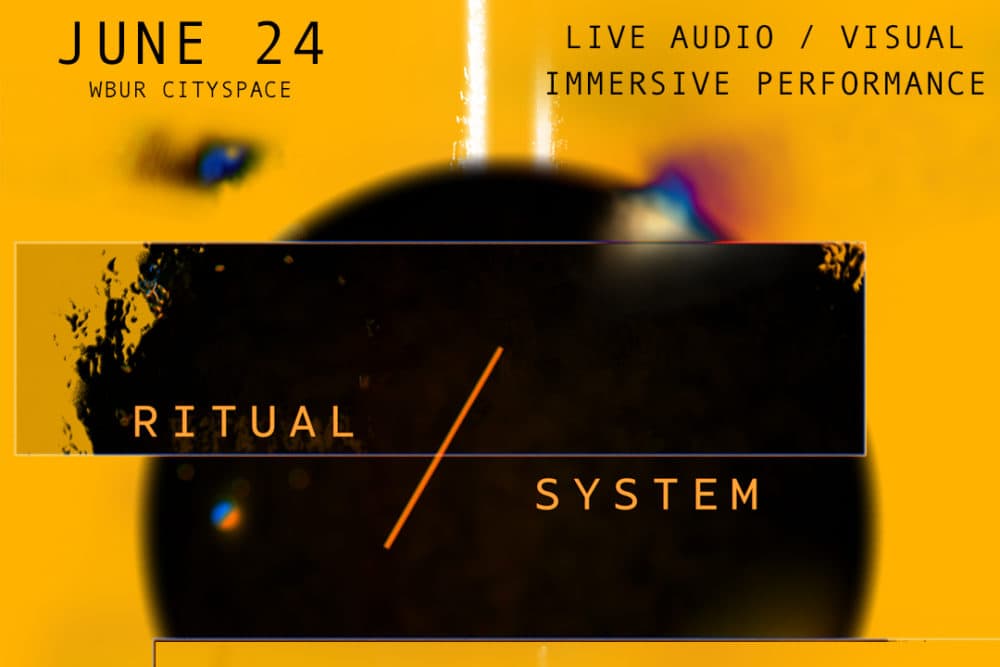 Time & Date
Friday, June 24, 2022, 7:30 pm
Doors open at 7:30 p.m.
Event Location
WBUR CitySpace 890 Commonwealth Avenue Boston, MA 02215Open in Google Maps
Your next favorite artist is right here in Boston. WBUR keeps its finger on the pulse of Boston's diverse and lively arts and culture scene on-air, online...and now on stage. Join us for "Ones to Watch: Boston's Emerging Artists," an eight-part series featuring up-and-coming artists across an array of genres: dance, music, performance art, storytelling, poetry and theater.
MASARY is a boston-based public and performing arts collective. Their work resides at the intersection of sound and light expressions realized through various mediums.
Ritual / System is their latest immersive performance project which explores relationships between frequency of sound, light, rhythm and space. This show strives to reorient the audience in perspective and perception through a truly immersive audio-visual performance.
Most performances are essentially in 2D. Performers on a stage with stereo or often mono sound. Ritual / System places the audience in the center of the experience with quad-surround audio and wrap-around visuals. Relying on networked performance instruments and real-time audio visual processing,Ritual / System carves out a new space in Boston's live music and art environment.
A reception with complimentary food will precede the show. Come ready to listen, meditate, dance and connect!
Please note: This event contains sequences of flash and strobe lighting which may affect guests who are susceptible to photosensitive epilepsy or other photosensitivities. 
Registrants may be contacted by CitySpace about this or future events.
This event is supported in part by the National Endowment for the Arts. To find out more about how National Endowment for the Arts grants impact individuals and communities, visit www.arts.gov.