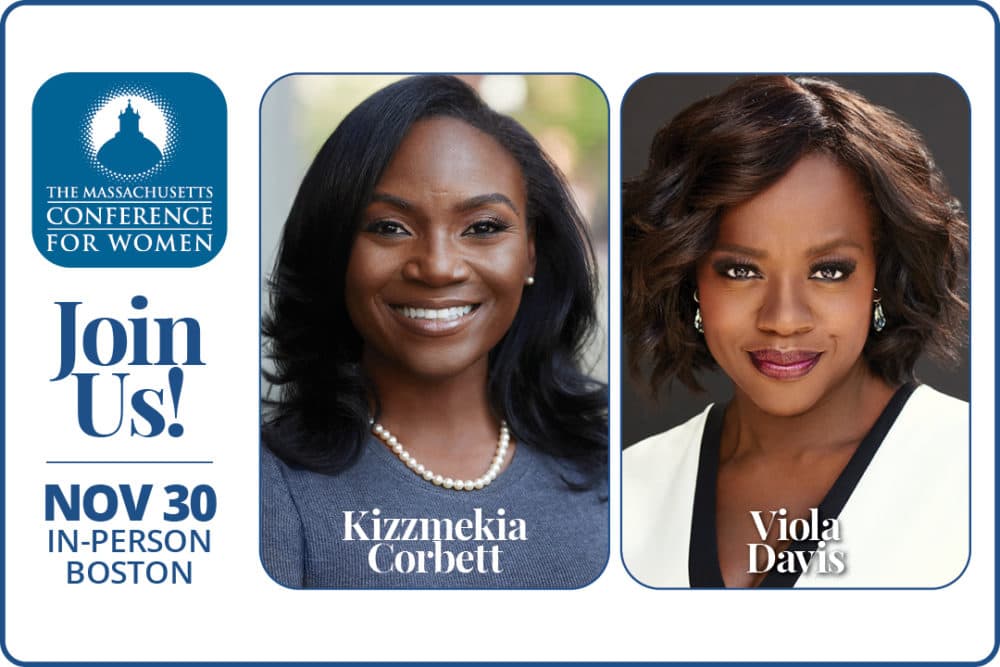 Time & Date
Wednesday, November 30, 2022, 10:00 am
November 30 in-person in Boston | December 1 Virtual
Event Location
Boston Convention & Exhibition Center415 Summer StreetBoston, MA 02210Open in Google Maps
Ticket Price
$125.00-275.00
WBUR is proud to be a media partner of the The Massachusetts Conference for Women, which provides connection, motivation, networking, inspiration and skill building for thousands of women each year. This year the conference is offering two registraion options, based on the community's diverse needs and preferences around health and safety:
•Conference Anywhere: a core virtual experience on Thursday, December 1 that you can participate in from home, work or anywhere in the world. This day will feature inspiring keynotes, breakout sessions with top professional and personal development experts, opportunities to ask experts your questions in real-time, facilitated networking, access to immersive exhibit hall experiences and coaching, career chat groups and everything else you expect from the Massachusetts Conference for Women.
•Conference In-Person + Anywhere: provides access to an in-person experience at the Boston Convention & Exhibition Centeron Wednesday, November 30, featuring a different lineup of exciting keynote speakers, networking, a new interactive hall and a picnic lunch! Plus, enjoy the core virtual experience on Thursday, December 1.
Keynote Speakers
Nov. 30 | In-person
Kizzmekia Corbett — lead scientist in COVID-19 mRNA vaccine development, TIME Hero of the Year and advocate for diversity in STEM
Viola Davis — actor, producer and philanthropist
Dec. 1 | Virtual
Reese Witherspoon — actor, producer and founder, Hello Sunshine
More speakers to be announced.