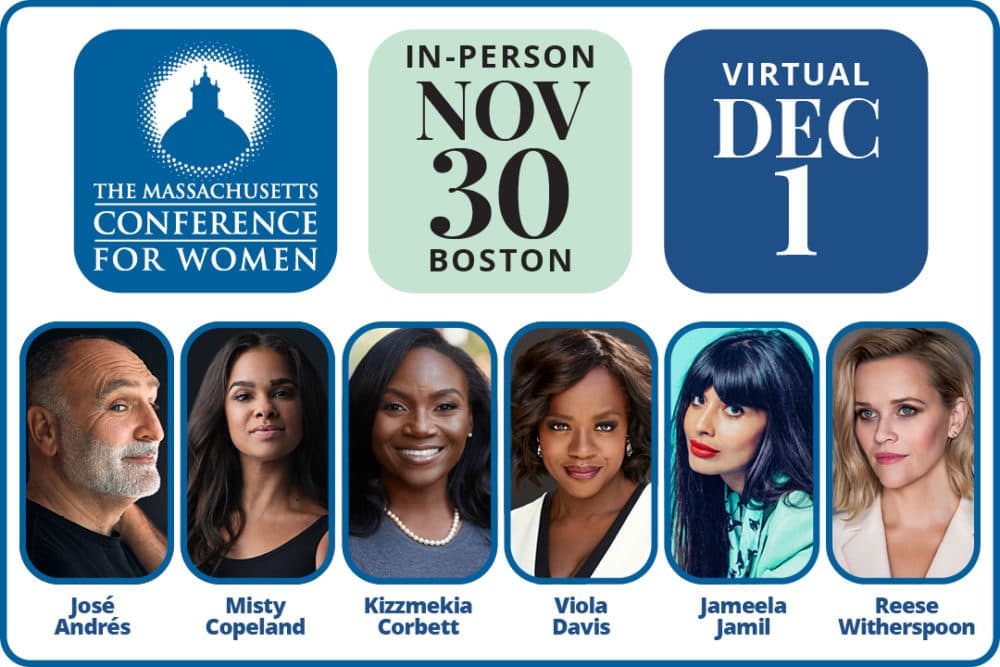 Time & Date
Wednesday, November 30, 2022, 9:00 am
November 30 in-person in Boston | December 1 Virtual
Event Location
Boston Convention & Exhibition Center415 Summer StreetBoston, MA 02210Open in Google Maps
WBUR is proud to be a media partner of the The Massachusetts Conference for Women, which provides connection, motivation, networking, inspiration and skill building for thousands of women each year.
Join All Things Considered host Lisa Mullins and dozens of expert speakers for workshops and seminars on the issues that matter most to women, including personal finance, business and entrepreneurship, health, work/life balance and more. The conference offers incredible opportunities for business networking, professional development and personal growth.
Please note: in-person tickets are sold out, but virtual tickets are still available.
Keynote Speakers
Nov. 30 | In-person
Kizzmekia Corbett — lead scientist in COVID-19 mRNA vaccine development, TIME Hero of the Year and advocate for diversity in STEM
Jameela Jamil — actress, "The Good Place" and mental health advocate
Viola Davis — actor, producer and philanthropist
Dec. 1 | Virtual
Jose Andres — chef, humanitarian and founder, World Central Kitchen
Tabitha Brown — actress, vegan foodie and author of "Feeding the Soul"
Misty Copeland — first American American principal dancer, American Ballet Theatre
Marlee Matlin — award-winning actress and disability rights advocate
Reese Witherspoon — actor, producer and founder, Hello Sunshine