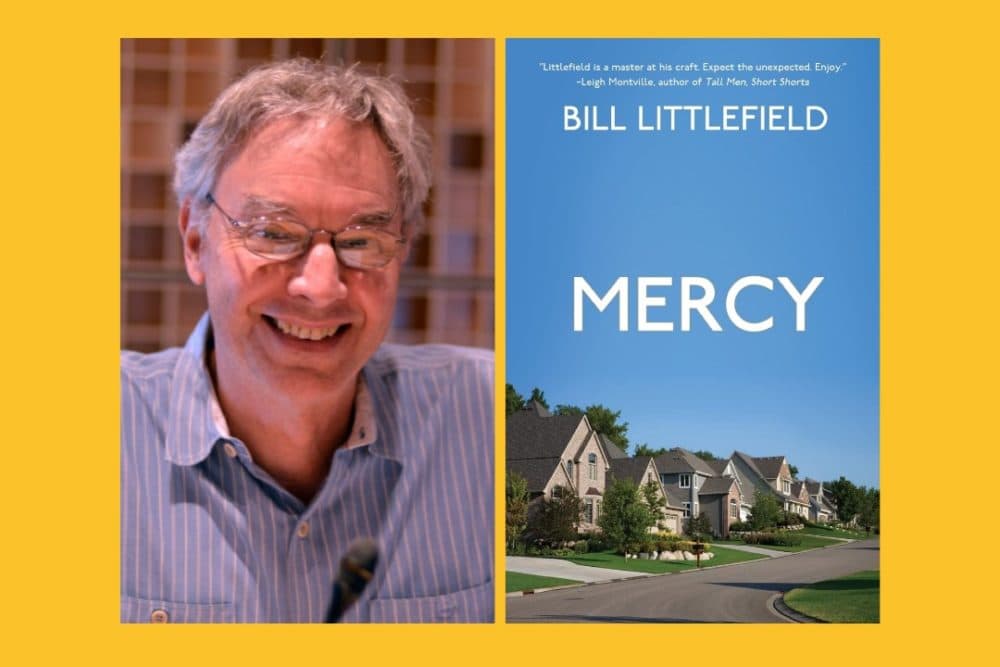 Time & Date
Thursday, July 28, 2022, 7:00 pm
Event Location
WBUR CitySpace890 Commonwealth Avenue Boston, MA 02215Open in Google Maps
Bill Littlefield, longtime host of Only A Game, returns to WBUR — but not to talk about sports! His new book "Mercy" follows a career criminal and a cast of characters who interact in surprising ways. Bill is interviewed by All Things Considered host Lisa Mullins, who just so happened to interview him when his first novel came out 35 years ago.
About "Mercy"
In a neighborhood nondescript except for how often small houses are being torn down to make way for big houses, a beautiful woman too young to be widowed waits for her husband to come home from prison. Arthur Baladino is getting out courtesy of a compassionate leave program, the theory being that he's too feeble to shoot anybody else.
Next door to the Baladino home, a little boy in a baseball uniform asks his father, "What happens when you die?" It's a question the father will soon confront in a terrible and surprising way. Just down the street, a young woman is trying to figure out how to re-start her life after her husband has lost his money, hers, and their home by day-trading in their basement. Elsewhere in the neighborhood, several women and a couple of men-two of them accomplished arsonists who've sometimes been employed by Arthur Baladino-dream of what might have been if they'd been wiser, more patient, or luckier in a past long dead everywhere but in their imaginations.
On a landscape more often than not indifferent, these people seek mercy, if not in love, than in the sometimes rickety, temporary alternative connections they can find with their fellow seekers.