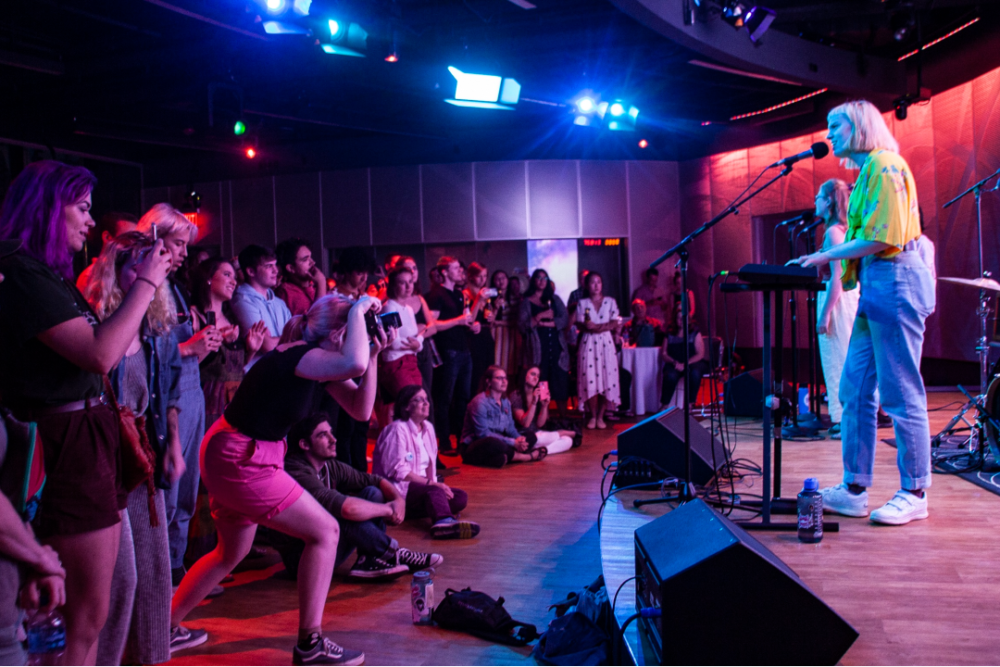 Time & Date
Tuesday, July 19, 2022, 6:30 pm
Both in-person and virtual tickets are available for this event. Doors open at 5:30 p.m.
Event Location
WBUR CitySpace890 Commonwealth Avenue Boston, MA 02215Open in Google Maps
Ticket Price
Free
WBUR's Youth Takeover series empowers high school and college students through conversations and deep exploration of issues specific to today's youth culture, as led by young people themselves.
The next generation of artists and musicians in Greater Boston are finding their voices in new ways and setting the pulse of what Boston's creative scene is and can be. Regardless of medium, these young artists are showcasing larger perspectives, expressing stories that add to and often challenge conversations told by veteran artists. Join CitySpace student co-moderator Dawry Ruiz for an evening celebrating young artists who stand out for the work they are making and discussing their journeys.
Artists to be announced.
CitySpace Tickets
Free (general admission)
Virtual Tickets
Free
Registrants may be contacted by CitySpace about this or future events.