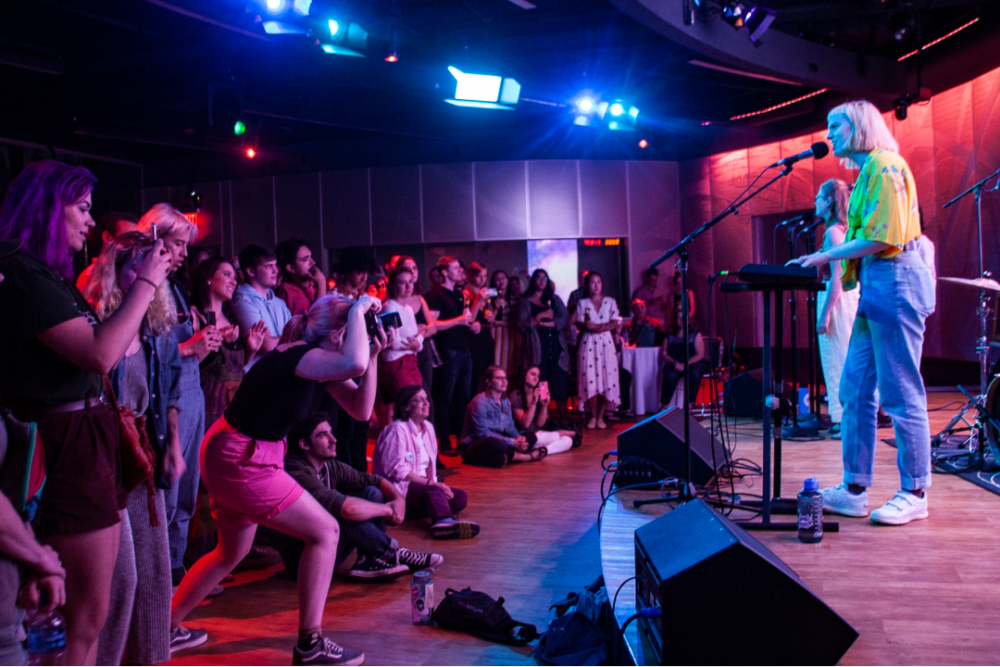 Time & Date
Tuesday, July 19, 2022, 6:30 pm
This event is in person only. Doors open at 5:30 p.m.
Event Location
WBUR CitySpace890 Commonwealth Avenue Boston, MA 02215Open in Google Maps
WBUR's Youth Takeover series empowers high school and college students through conversations and deep exploration of issues specific to today's youth culture, as led by young people themselves.
The next generation of artists and musicians in Greater Boston are finding their voices in new ways and setting the pulse of what Boston's creative scene is and can be. Regardless of medium, these young artists are showcasing larger perspectives, expressing stories that add to and often challenge conversations told by veteran artists. Join WBUR arts and culture reporter Cristela Guerra and CitySpace student co-moderator Dawry Ruiz for an evening of performances and conversation celebrating young artists who stand out for the work they are making. Guests will enjoy a reception with free pizza before the show.
Featured artists
Anjalequa Llenneyah Verona Birkett, Boston youth poet laureate
Mitchka Herard, filmmaker
ZUMIX's DiverCity Band
This event is made possible through funding provided by the Joan Ganz Cooney Center at Sesame Workshop as part of the Next Gen Public Media Initiative, generously supported by the Corporation for Public Broadcasting.