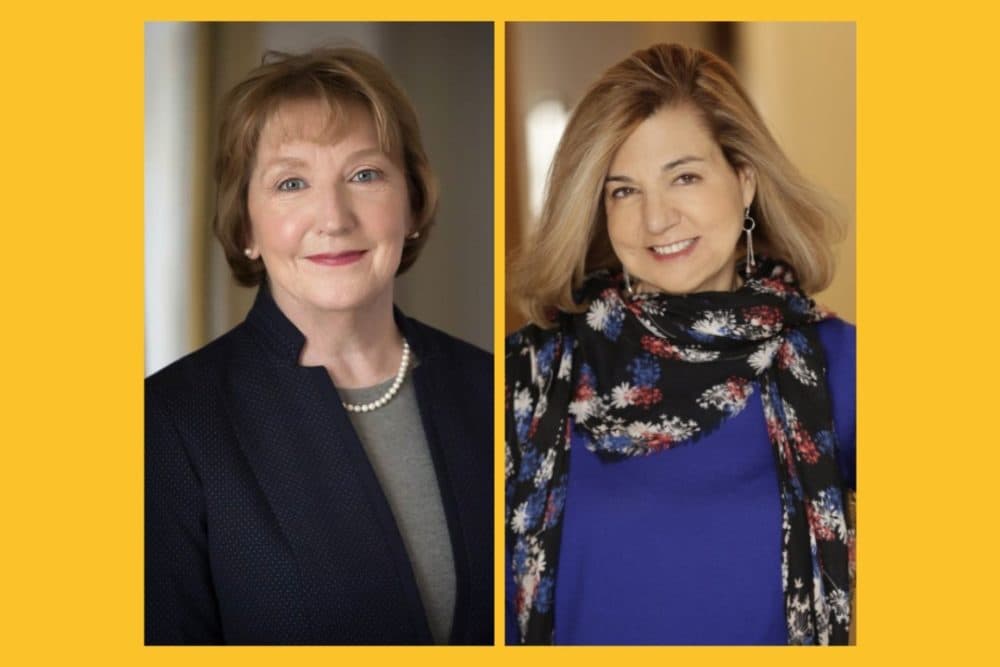 Time & Date
Tuesday, November 15, 2022, 6:30 pm
Event Location
WBUR CitySpace890 Commonwealth Avenue Boston, MA 02215Open in Google Maps
Phenomenal Women is a series moderated by Radio Boston host Tiziana Dearing that invites women who have risen to the top of their professions to share their stories – from scientists researching how our brains work and athletes coaching major league sports to journalists transforming newsrooms, to artists reclaiming women's voices. 
Legendary journalists Margaret Sullivan and Eileen McNamara talk about their decades in journalism, where they have battled sexism, broken glass ceilings and witnessed the decline of trust in the news media — and offer their thoughts on how to regain that trust. Radio Boston host Tiziana Dearing moderates.
---
This event is made possible with support from Delta Dental of Massachusetts.

The largest provider of dental benefits in the state, Delta Dental is a leader in innovative programs that improve the overall health of members, prevent oral disease and reduce health care costs for employers, groups and individuals.