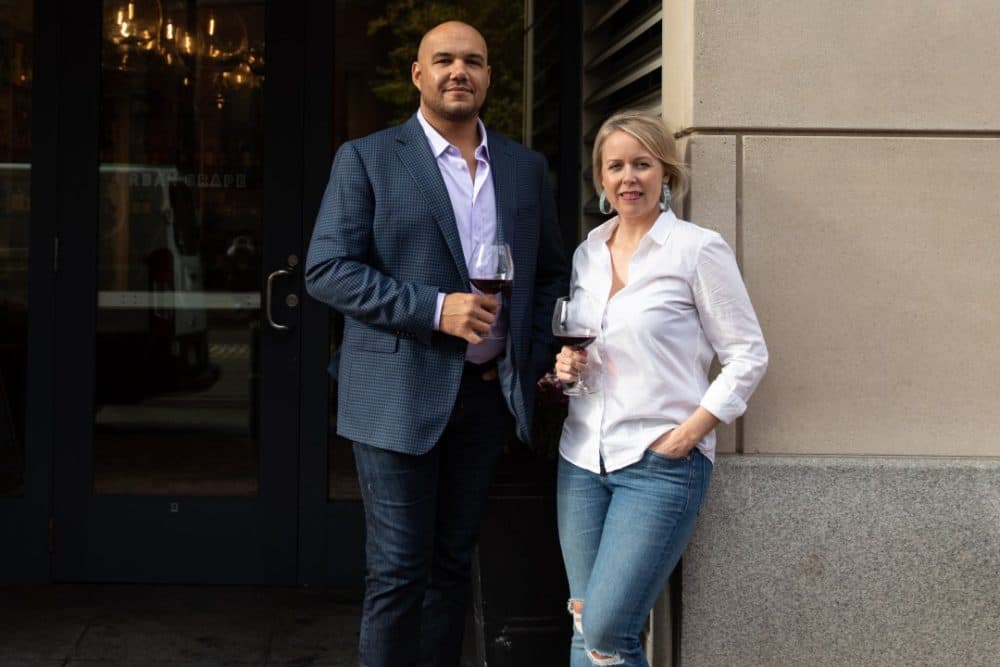 Time & Date
Monday, October 3, 2022, 7:00 pm
Both in-person and virtual tickets are available for this event. Doors open at 6:00 p.m.
Event Location
WBUR CitySpace890 Commonwealth Avenue Boston, MA 02215Open in Google Maps

Curated Cuisine is a monthly series examining all things edible, from the chefs cooking the food to the writers reviewing the recipes. Meet the people shaping the food industry, both local and national and enjoy a post-show bite inspired by the conversation.
Irene Li, co-founder of Mei Mei and Prepshift, moderates a conversation with husband and wife team TJ and Hadley Douglas, founders of The Urban Grape in Boston's South End. They'll discuss the Douglas' journey in the wine business, their philosophy toward organizing wine (by body rather than varietal or region) and their commitment to increasing access to and careers in the wine and beverage industry for Black, Indigenous, people of color (BIPOC).
This event is co-produced by Boston University Metropolitan College Programs in Food & Wine.