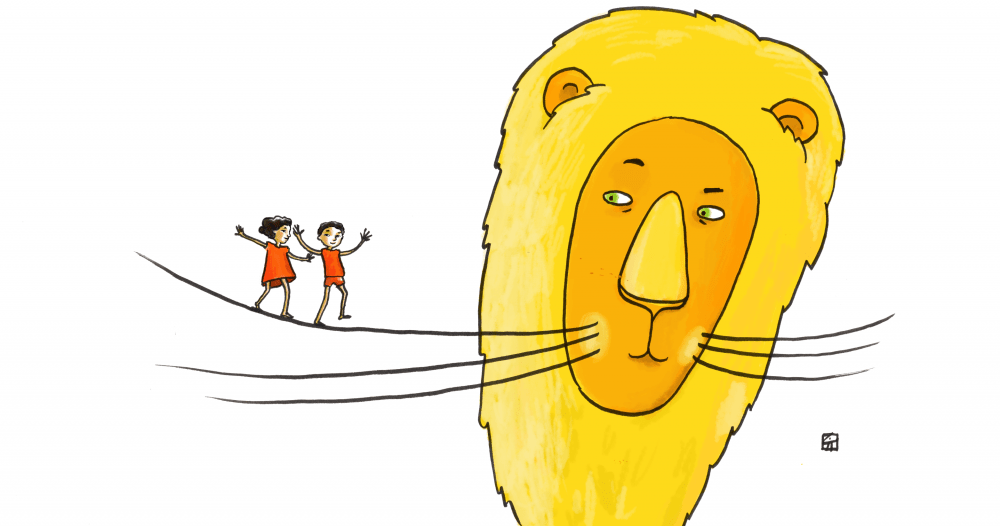 Time & Date
Saturday, August 27, 2022, 3:00 pm
Tickets must be reserved in advance.
Event Location
Linde Center For Music and Learning3A Hawthorne Road Stockbridge, MA 01262Open in Google Maps
Ticket Price
Free
This event is sold out. 
Join Circle Round for a special live taping of the podcast at Tanglewood's Linde Center for Music & Learning, featuring a quartet of BSO musicians (piccolo player Cindy Meyers, bassoonist Suzanne Nelsen, horn player Rachel Childers, and double bassist Ben Levy) and Eric Shimelonis.
Hosted by Rebecca Sheir, Circle Round is a popular children's storytelling podcast which adapts folktales from around the world into action-packed radio plays, complete with original music and notable voices from the stage and screen.
The star-studded cast including Song Exploder host Hrishikesh Hirway, Shakespeare & Co. founder Tina Packer, Wait, Wait… Don't Tell Me! panelists Josh Gondelman and Faith Salie and actor William Christian will perform new stories:
"Fighting Like Cats and Dogs," a Korean tale about the real reason cats and dogs often don't get along.
"Fair-Feathered Friends," a Burmese legend about why the song thrush sings so colorfully but has such drab feathers.
"One Wish," is a story with Irish, Indian, and Jewish roots about a whole new way to make your dreams come true.
WBUR will record these live performances and release as three separate podcast episodes in the Circle Round feed on August 30, September 6 and September 13.
Driving and parking note: The Linde Center is located at 3A Hawthorne Road Stockbridge, MA 01262. The address does not map correctly in Google Maps. Use this link to get to the venue (please don't use the link listed under "Event Location"). Guests can park in the Bachrach Lot, which is right next to the Linde Center near the corner of Hawthorne Rd. and Hawthorne St.